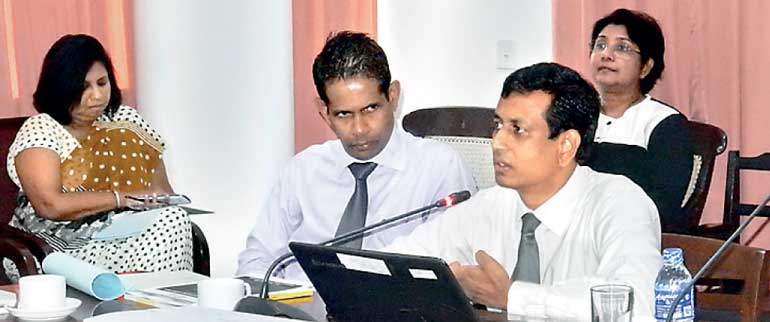 The proposed Western Region Megapolis Plan will be institutionalised through an Act of Parliament in order to make sure it remains intact as a stable 'national policy,' said Nayana Mawilmada, Head of Investment of the $ 40 billion-worth Megapolis project.

Mawilmada revealed this when he addressed the Main Committee of the Ceylon Chamber of Commerce last morning, in response to a question raised by a business leader in attendance, as to whether there was 'bipartisan' support for the project.

"There is broad-based support for the project. The plan will go through Parliament and will be made law together with the establishment of a new institution for its implementation to ensure that a stable policy environment is established. If somebody wants to change the plan and periodic revisions and updates will certainly be required, it will have to be done through a Parliamentary mandate," Mawilmada said in response to the question. Ceylon Chamber of Commerce Chairperson Samantha Ranatunga, who chaired the meeting, asked the senior Megapolis official how the Government intended to mobilise land resources for the project. In response, Mawilmada said: "Some land acquisition will certainly be required, but where possible we will seek to partner with private sector landowners so that the benefits of planned developments can be shared. We are also looking to consolidate management of State land resources so that state assets can be utilised and committed for development projects more efficiently and also put forward for investments more systematically." The Ceylon Chamber of Commerce main committee, which consist of top business leaders as members, meets once in every month and invites a guest speaker to address the committee members on various important economic issues. Vice Chairperson Rajendra Theagarajah and CEO Dhara Wijayatilake were also present at the meeting.