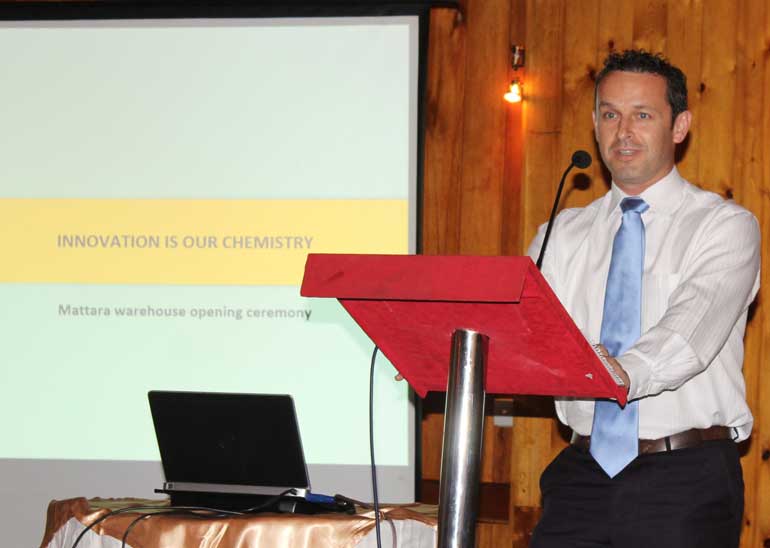 Jerome Besnoux has been appointed the new Managing Director at CHRYSO Lanka Ltd, a leading subsidiary company of the CHRYSO Group in France.

CHRYSO Lanka Ltd was established in 2011 as "Concrete Solutions Technology Lanka Ltd" to specialise in the manufacture, promotion and distribution of Concrete Admixtures and Additives to the local market under a license agreement with CHRYSO GROUP, France. In 2014, the company underwent a name change in collaboration with CHRYSO S A S who operates in 70 countries worldwide.

Jerome Besnoux succeeds Ebrahim Yusuf Seedat who completed his term in Sri Lanka.

Issuing a statement, the Board thanked Ebrahim for services rendered at Chryso Lanka and for his work in guiding the company through a particularly challenging period. The Board feels, the statement said, that the strong foundations created during Mr Ebrahim's tenure provides an excellent basis for further success.

"Jerome Besnoux is a French national and a Diploma Holder of the School of Mines in France. He has been working for the past 15 years in the Concrete, Cement and Admixture Industry. He joined CHRYSO GROUP in 2002 in Toulouse, France and spent most of his career in the above field to uplift the Group's strategic ambitions for growth. Over the past few years, he has built high performing, motivated, guided and engaged teams in the Middle East through his remarkable achievements at the time he was based in Dubai. He aims to provide and continues his efforts to offer the Sri Lankan market a more enhanced and comprehensive product range, solutions and services thanks to his international experiences," the statement said.