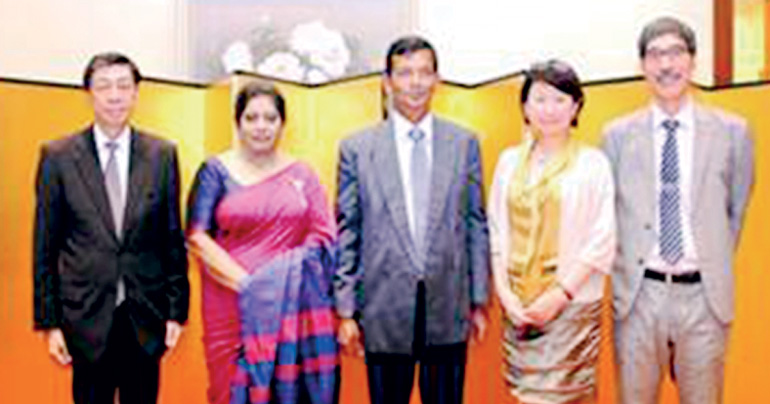 From left: Ambassador of Japan Nobuhito Hobo, Indrani Ariyaratne, Dushi Ariyaratne, Minister Asako Okai and Counsellor Dr. Yutaka Tsuneoka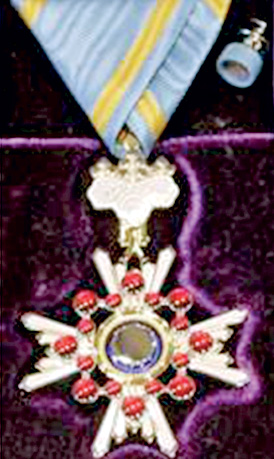 The medallion
The Government of Japan conferred 'The Order of the Sacred Treasure, Gold and Silver Rays' upon Indrani Ariyaratne, former Secretary to the Medical Department, Embassy of Japan, in recognition of her long-term outstanding contributions to the Embassy.

Ambassador of Japan Nobuhito Hobo formally conferred the order upon Ariyaratne on behalf of the Government of Japan at a special ceremony held on 26 May at the Ambassador's residence in Colombo, in the presence of a distinguished gathering, including members of the Embassy staff.


Ariyaratne, who had her entire education at the Presbyterian Girls' School, Dehiwala, joined the Embassy of Japan in August 1983 and was attached to the Administrative Department and the Medical Department of the Embassy until 22 February this year.

During her 31 years of loyal service at the diplomatic mission, she rose through the ranks to the current position, during which she was successful in promoting excellent cooperative relations between the Embassy and the Ministry of Health, as well as government and private hospitals, and medical professionals in the island.