Thomson Reuters Foundation: The World Bank and other major development banks are investing far too little in getting electric power to poor people around the globe, and should allocate at least half their energy budgets to such projects, environmental groups said on Thursday.

Some 1.1 billion people, one in seven of the world's population, still lack access to electricity. New global goals agreed this year set a target for everybody to have access to 'affordable, reliable, sustainable and modern energy' by 2030.

In a report issued as the World Bank spring meetings began in Washington DC, the Sierra Club and Oil Change International said top development banks had made little progress in their overall contribution to achieving that goal in the past two years.

"For far too long, massive centralised power plants and expanding the grid have been the default approach in addressing energy poverty – strategy which has clearly failed to reach the world's poorest," said Alex Doukas of Oil Change International.

The African Development Bank and the Asian Development Bank dedicated the highest proportion of their energy portfolios to energy access, at just over a quarter each in the three fiscal years 2012 to 2014, according to the report.

The World Bank allocated 10% of its energy investment to access over that period, while the Inter-American Development Bank's share was just under 6%, the report showed.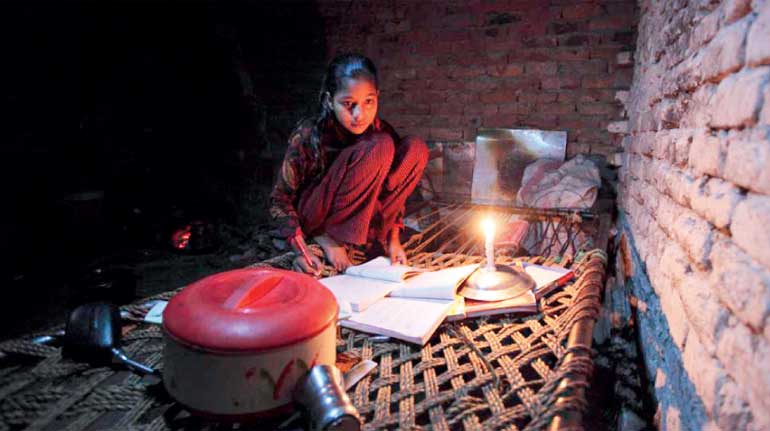 Some 1.1 billion people, one in seven of the world's population, still lack access to electricity


"There's still time to reach the world's goal of eliminating energy poverty by 2030 if these institutions act fast to rebalance their budgets toward what's needed," said Vrinda Manglik of the Sierra Club's International Climate and Energy Campaign.

As well as putting at least half of their energy funding into boosting access for the poor, they should ensure two-thirds of that money goes towards 'distributed' clean energy projects, including mini-grids and off-grid power from renewable sources such as solar, wind or hydro, the groups said.

A World Bank spokesman said an additional $ 40 billion per year would be needed to achieve universal energy access by 2030, but multilateral development banks (MDBs) could not provide this alone, and private-sector investment would be vital.

The report also said fossil fuels 'are not serving the poor'.

From fiscal 2012 to 2014, only around 5% of funding for fossil fuel energy projects backed by the four development banks included provisions that would increase access for the poor, it said.

Centralised power production and grid expansion also overlook the poor because the grid has yet to reach many rural areas - home to 84% of those who lack access to electricity. In addition, grid power is often unreliable and unaffordable for poor households, the report said.


Cheaper and faster

Power for All, a global campaign bringing together business and civil society leaders, urged the development banks to speed up efforts to end energy poverty by creating dedicated funds for access to decentralised renewable energy and fast-tracking projects to implement it.

"The disproportionate MDB financial support for slow, expensive centralised power projects over fast, cost-effective decentralised renewables is perhaps one of the greatest missed opportunities in development today," said campaign director Kristina Skierka.

An independent evaluation of the World Bank Group's support for electricity access from 2000 to 2014 showed that the median implementation time of its investment projects was nine years.

In comparison, decentralised systems such as solar mini-grids and solar panels on the rooftops of homes can be rolled out in just a few months at a fraction of the cost of centralised power generation, reaching far more people within a decade, according to Power for All.

The report from the Sierra Club and Oil Change International noted that, of the four MDBs, the Inter-American Development Bank spent the largest share of its energy access portfolio on off-grid and mini-grid power, at 25% over the three years assessed.

But the World Bank said 57% of its investment in new connections in 2015 went to off-grid solutions, and it was working to increase investment in distributed energy.

The International Energy Agency (IEA) has estimated that to achieve energy access for all by 2030, 64% of new investments should be allocated to mini-grids and off-grid power, the report noted.

"Energy access at its core is about enabling countries to develop. Without it, countries cannot grow, create jobs, children cannot study at night," the World Bank spokesman said.

"That's why we have to look at the full array of energy solutions – on-grid and off-grid."