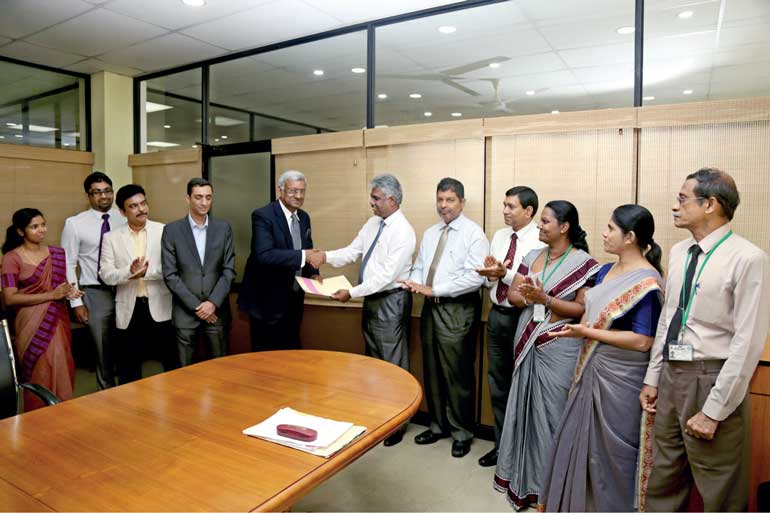 The Kelani River is an important source of drinking water, which provides 70% of the drinking water needs to the Metro Colombo area. The river also caters thousands of lives along its course providing domestic needs, transportation, extraction of natural resources, tourism, recreation and habitats for flora and fauna, some of which are unique to the riverine ecosystem.

Protection and management of such waters is identified as a priority need considering the human health, existence of biodiversity and scenic beauty. The point and non-point-source pollutants, which enters the river water directly through pipelines, or other conveyance mainly industrial and municipal discharges, and polluted water from runoff or leachate from various land use practices accounts the pollution of river water.

According to recent surveys, there are approximately 78 high and medium polluting industries located along the Kelani River. With recent development activities, it is predicted that the pollution may have increased, resulting in most of the dependents of the river water at a stake of danger.

Considering its policy for corporate social responsibility and their commitment of contributing to environmental protection and social concerns, Coca Cola Beverages Sri Lanka Ltd. has provided Rs. 150 million (50 million each for three years) to the Central Environmental Authority for environmental restoration work in Kelani river.

Since 2000 the Central Environmental Authority and the National Water Supply and Drainage Board conducted monthly water quality monitoring program for 12 selected locations along the Kelani River. Now the CEA has admitted the importance of continuous monitoring with modern technology which provide online monitoring results for decision making.

With the intention of controlling future disasters and damages to the Kelani river water quality, the CEA intends to utilise the funds received from Coca-Cola Beverages, Sri Lanka Ltd., to establish real time water quality monitoring stations in selected locations in the Kelani River. Using real time monitoring results, the concerned authorities will be able to prevent the damages likely caused by industries as well as from other sources to the water of the Kelani River.

The MOU was signed between the CEA and Coca Cola Beverages, Sri Lanka Ltd. on 21 December 2016 to acquire and utilise the funds. CEA Chairman Prof. Lal Mervin Dharmasiri and Coca-Cola Beverages Sri Lanka Ltd. Chairman Asoka Wickramasinghe along with CEA Director General K.H. Muthukuda Arachchi, Actg. Deputy Director General (Environmental Pollution Control) Dr. R.M.S.K. Ratnayake, Coca-Cola Beverages, Sri Lanka Ltd. Managing Director Mayank Arora and other officials from the CEA and Coca-Cola were present at the occasion.

Prof. Dharmasiri emphasised that it's high time to protect the environment with the cooperation and assistance of each other whether public or private. The partnership program is a turning point through which the general public may take the benefits of protecting the environment.