Blue Mountain Apartments, part of the Blue Mountain Group of companies has launched its latest apartment project in Dehiwala. The new project is part of the 'Sovrano' range and is designed to meet the growing housing needs of customers who are seeking affordable and high quality homes near Colombo. 'Sovrano – Dehiwela' will offer its residents the epitome of sophistication and exclusivity and will redefine the concept of luxury living.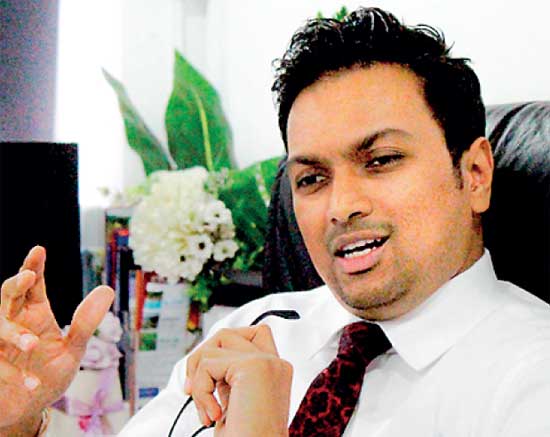 Blue Mountain Group Chairman Dr. Hiran Hettiarachchi
Scheduled for completion in two years, the new 'Sovrano 2' apartment project is located in a highly residential area, just 10.5 km away from Colombo. The project site is near the Marine Drive expansion so residents will be able to benefit from quick access to the city and its suburbs. Upon its completion, 'Sovrano – Dehiwela' will be one of the most iconic apartment complexes in the area.

The project is situated just 100 m away from a pristine strip of beach and will provide residents with a tranquil setting and relaxing views of the Indian Ocean. The project's strategic location also ensures that residents will be able to enjoy added convenience, with ample access to leading supermarkets, schools, hospitals, restaurants and entertainment hubs.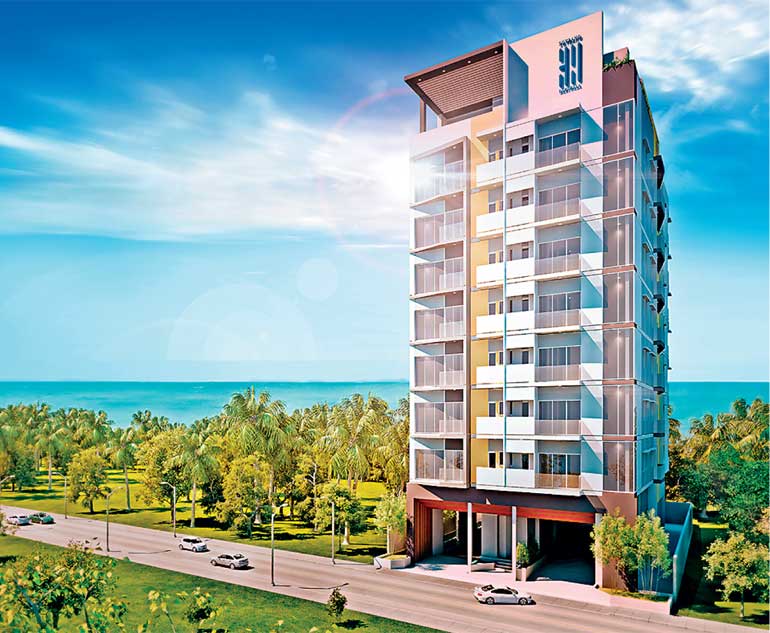 The apartments will be situated close to the thriving tourist hub of Mount Lavinia and each unit has been carefully designed to provide optimal levels of comfort, opulence and durability. Each apartment unit will also serve as a valuable investment and will yield a high ROI due to the expected capital appreciation of the property. The apartments are the ideal investment for those seeking a luxurious home in a convenient location; additionally individual apartment units can also be bought and converted into rental homes for tourists and overseas students.

Blue Mountain Group Chairman Dr. Hiran Hettiarachchi (MBBS-Colombo and MBA-Australia) stated, "Following the success of 'The Grandsburg' in Colombo 7 and 'Sovrano-39' in Nugegoda, we are extremely proud to launch our latest apartment project in Dehiwela, an area where there is a growing demand for luxurious yet affordably priced housing. Blue Mountain Apartments is an important part of the Blue Mountain Group and the company has enabled us to make a strong impact in the luxury condominium market in Sri Lanka.

"Throughout all aspects of our operation, Blue Mountain is dedicated to delivering a superior product with enhanced value. Blue Mountain Apartments also prides itself on being a smart developer and contributing towards strengthening the group's position as a leader and pioneer in the real estate industry. Through value engineering we are able to offer our customers some of the most competitive selling prices in the market, without ever having to compromise on delivering quality and the highest standards of construction.

"We are also dedicated to ensuring transparency throughout the group and we strive to build trust and credibility with our customers, so that they may always have peace of mind and rest assured that their investments are in good hands."

The apartment project will stand seven floors tall and six different apartment types and sizes will be available. The size of each apartment will range from 866 to 1325 square feet and residents will have the option of selecting a two-bedroom or three-bedroom unit. The main features of the apartment complex include elegantly designed public spaces, which include an infinity pool on the rooftop, a rooftop lounge area and a fully equipped gym with stunning views of the ocean.

Residents will also be able to benefit from 24-hour security surveillance with CCTV monitoring along with access to a back-up generator, centralised gas, a garbage disposal,secure car park and fire protection. Selected units will also have private balconies, overlooking the ocean.

Blue Mountain Apartments is one of the key business arms of the Blue Mountain Group, offering conveniently located luxury apartments at affordableprices. The Blue Mountain Group is renowned as one of the country's most reliable real estate companies and has diversified operations that extend across the areas of land sales, apartment developments and construction. The Blue Mountain Group has a strong presence across the island, with offices in Colombo, Malabe, Kadawatha, Negombo, Kandy, Galle, Kurunegala, Ratnapura aswell as virtual offices which represents every other regionsand global offices in Australia.

The company also uses high-tech information systems and has set the benchmark in the industry by being the first ERP based real estate company in the country, with an internationally trained IT squad and IFS system valued at Rs. 100 million. Blue Mountain has a total asset value of Rs. 14 billion and an employee force of nearly 2,100. The company has deeply-rooted community values and is focused on delivering innovative design, superior standards of construction and the very best levels of customer care.