The first Sri Lankan mega project to be exhibited at the 2016 Beijing International Property and Investment Expo, Astoria garnered an impressive response from both Chinese and International investors.

A strategic development project by the Sri Lankan Government, Astoria caught the eye of investors from Britain, Canada and a number of other countries besides the high profile Chinese demographic.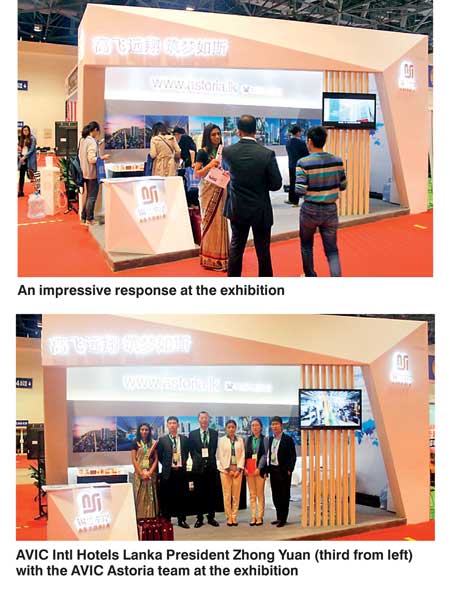 The four-tower, 40-storey project in Colombo 3 is set to change Colombo's skyline upon completion in 2017. With a capacity to house 2,000 individuals, Astoria will provide 608 luxury apartments (including roof top duplexes), a club house, and assorted retail spaces, outdoor swimming pools and private garden landscapes.

Utilising South Asia's image as a hotspot for Chinese investment, due to the Chinese Government's One Belt, One Road initiative, Astoria aims to set the benchmark for urban development in Colombo and provide both consumer and residents with a one- stop service experience.

The 2016 Beijing International Property and Investment Expo which was held at the Beijing Exhibition Centre was slated to bring in more than 42,000 visitors, with more than 200 international exhibitors and 8,000 high net worth visitors.

More than 320 projects connected to high-grade apartments, luxury villas, and commercial properties from more than 30 countries. The exhibition brought in visitors from the medical, finance and media sector including celebrities, athletes, pilots, engineers, teachers and civil servants and senior managers and directors of companies.