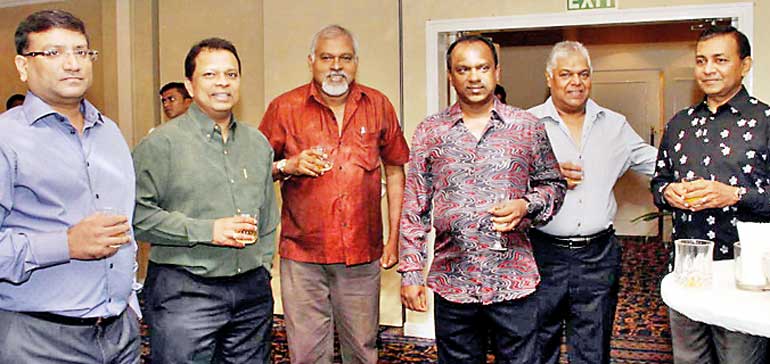 From left: HNB Managing Director Jonathan Alles, PR Law Associates Senior Partner Paul Ratnayake, Pan Asia Bank Chairman Nimal Perera, Indocean Developers Director Pradeep Moraes and Union Bank Deputy Chairman Alex Lovell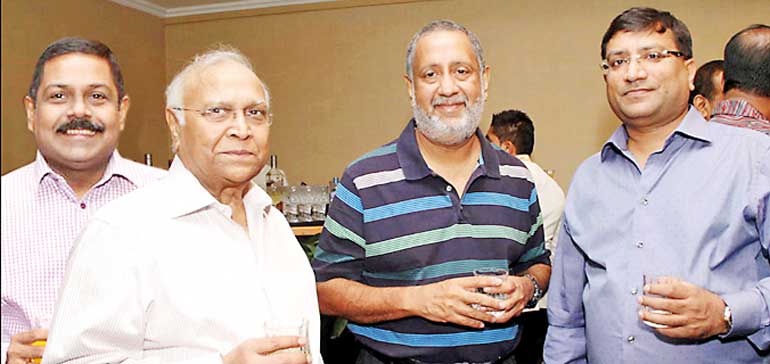 From left: Commercial Bank COO S. Renganathan, Indocean Developers Director Jugal Khetawat, NDB Bank CEO Rajendra Theagarajan and Indocean Developers Director Jaideep Halwasiya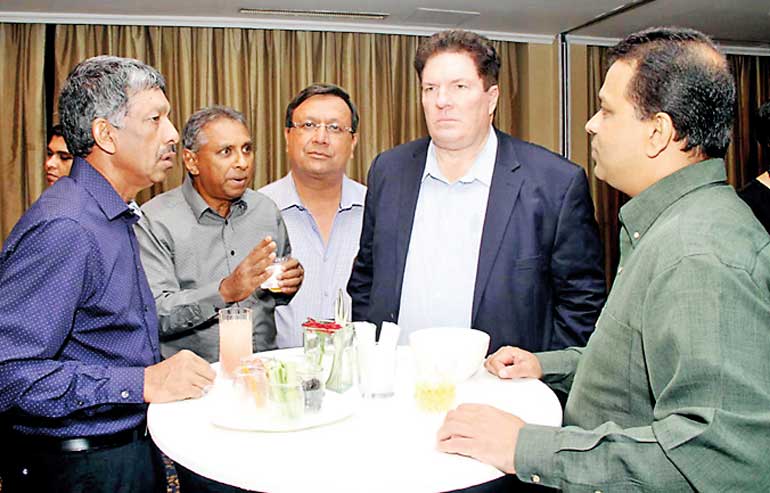 From left: DFCC Bank CEO Arjun Fernando, Seylan Bank Chairman Ravi Dias, Indocean Developers Director Pradeep Sureka, Standard Chartered Bank CEO Jim Mccabe and HNB Managing Director Jonathan Alles
Some of Sri Lanka's most senior bankers came together recently at a networking dinner hosted by Indocean Developers, the promoter of the Altair luxury high-rise development in Colombo 2.

The group comprised of chairmen, managing directors, CEOs and chief operating officers of leading local and international banks.

"Five top banks already offer home loans to buyers of Altair apartments, and several others are in discussions with us to do the same," Altair Director Pradeep Moraes said. "The confidence of the banking community in the project is an important consideration to many prospective buyers."

Designed by the celebrated global architect Moshe Safdie and projected to be a game changer in contemporary living in Sri Lanka, Altair will bring a new dimension in aesthetics to Colombo's skyline. It is intended to be a one-of-its-kind development in South Asia in terms of architectural design, structural engineering, and living experience.

Comprising of two tower blocks, one of 63 storeys which leans in to a taller, 68-storey tower, Altair will offer its 400 apartments spectacular views of the Beira Lake, the Indian Ocean and the city of Colombo. The development's 1.5 million square feet of high-end eco-friendly living space will be supported by 40,000 square feet of supportive up-market retail space. The building is scheduled for completion in 2017.