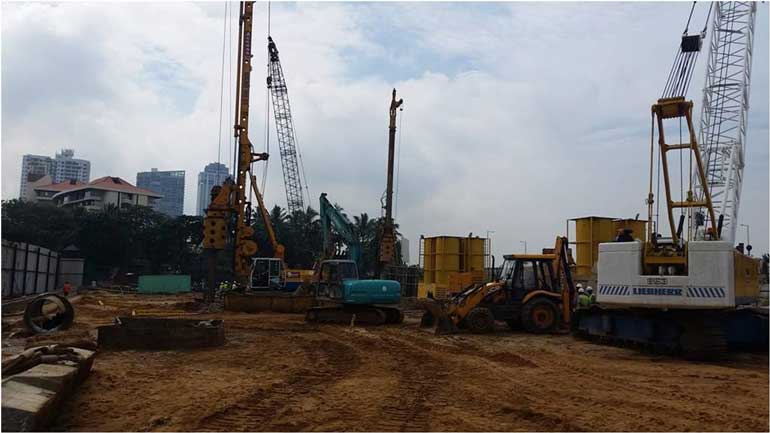 Access Engineering PLC has secured another work package in ITC Colombo One Project from ITC Ltd.; one of the largest diversified conglomerates in India and the company is developing an iconic luxury hotel and residence project in Colombo named, ITC Colombo One. The recent work awarded to Access Engineering is for the pilling construction works of the development.

The project, which is coming up in the picturesque coastline overlooking the historic Galle Face Green is the latest addition to the ITC Hotel Chain; the largest luxury hotel chain in India and is a part of ITC Ltd. Scheduled completion in 2018, the development is a 33-storey hotel complex and 55-storey apartment complex, which will uplift the urban landscape and will significantly serve the Sri Lankan luxury hospitality industry.

Access Engineering PLC, which was entrusted with the excavation and shoring work of the development, has been able to successfully complete the work by August 2015 by erecting a diaphragm wall, which is approximately 700 m in length, 600 in width and 21 m in depth from the ground level. The client, having satisfied the results delivered in the excavation and shoring work, awarded piling construction work of the project to Access Engineering.

Awarded piling work package includes construction and testing of 438 No. of cast-in-situ bored piles of 600 mm, 800 mm and 1,200 mm in diameter, which are being driven to an average depth of 25m to support the superstructure of the hotel and residential complexes. Bauer rotary drilling rigs and related machinery and equipment from the Company Piling Unit are deployed for the work, as necessary. In order to ensure quality control requirements are met at every level, advanced testing instruments and techniques are being used throughout the project.