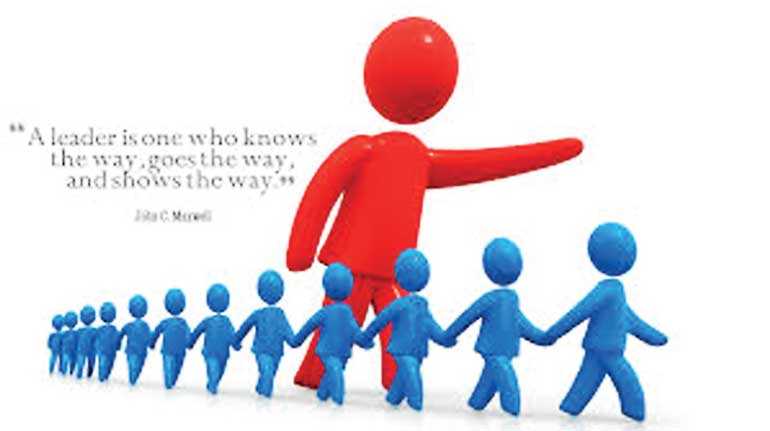 The first responsibility is to define reality. The last is to say "Thank you". In between the two, the leader must become a servant and a debtor. This sums up the progress of an artful leader.

If you are a leader you will have a team to lead. To lead a team you will find you have to face situations that need to be addressed at your level. If you are unable to make certain decisions within the authority you have been given, then you are not showing good leadership.

To lead, you have to build up good teams, teams that synergise together, teams that are loyal and dedicated.

You have to identify the strengths of each member of the team, and work within these strengths rather than push them beyond their limits; e.g. you give a task to a person that is not capable to perform same, you have made a wrong decision, this will affect the morale of the team member.

He/she may try to do the task assigned but will fail miserably, as he/she is not capable, or they will rebel, or just get demotivated.

Four simple steps to guide an employee are:

Do: Do the task yourself

Tell: Explain how it is done

Show: Show how it is done

Check: Constantly check if it's being done properly

Don't assume the team member knows it all....

A few areas where you need to look inwards and see how you are rated as a leader:
Grow self-confidence – be a calm and self-confident leader and inspire confidence in others (look at yourself if you have any areas to correct yourself)
Make good decisions under pressure, with the confidence that you have taken all things into consideration before making a decision; let your superiors know you can make good decisions.
Keep your subordinates on target and performing well, in a firm and fair way to get the job done, whilst respecting the rights of team members.
Always encourage your team members to give their input. The days of dictatorial decision making is out. Praise and motivate them for good ideas.
If you see that any task could be done better, go in and do it so it makes the work easy for all concerned.
Always get your team together and give deadlines and time frames for any assignment. It's up to the team to stick to these deadlines. Lame excuses should not be tolerated.
Develop your skill to be persuasive, tolerant, convincing, and result driven.
Don't hide or cover up for non performing team members. This will bring the whole team down. Bring your opinions to the management and make a decision.
Some leaders, form teams for loyalty rather than results. This causes major internal politics. This is a no go for leaders.
Leaders must always develop new leaders. Nothing is permanent Leadership has to move on and like a baton should be handed over. When the baton is in your hand you will set the pace, once handed over it's up to the next person to keep up the same or even higher momentum.
Look back, look inside yourself judge for yourself Ask yourself "Am I a good leader" where do I need to correct myself, what do I need to do, to become an excellent leader.

Take all steps, discuss with management "what do I need to improve my weak areas" or do you wait for your management to identify your weak areas and take remedial action.

Humility is a great asset to anyone, bad attitude, or egocentric natures, make a bad leader. Always learn from your environment, from your mistakes, from others mistakes.

Always remember "an organisation will move forward with or without you" if you want to move on with an organisation, then it's up to you to prove your leadership skills.

Leadership is largely an acquired skill. To start with a leader needs intelligence, positive attitude and a combination of the qualities of courage, shrewdness and common senses. Successful leaders build on these natural talents as they gain experience and develop the wide range of skills they need.

Types of leaders

Charismatic leaders; they rely on their aura, personality, and inspirational qualities.

Autocratic leaders; they impose their decisions and tend to surround themselves with "yes people". They use their position to force people to do what they want.

Visionary leaders; they enable and inspire people with the vision of a future.