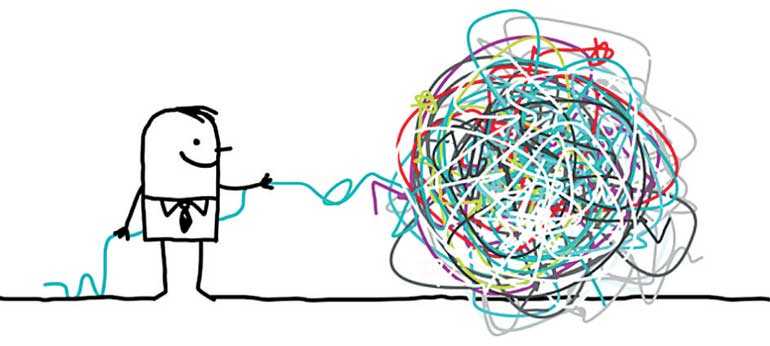 1. Diagnosis

Recognise that there is an attitude problem. This requires an honest assessment of the organisation at all levels and collaterally to your vendors, suppliers and customers. Acknowledge any underlying causes of the Attitude Virus and take responsibility for removing them.

2. Investigation

Select only managers who have the skills or potential to manage and arm them with the tools and training they need to detect the infected employee before they leech out the morale and motivation from the healthy and positive employees. Effective managers hold the keys to employee retention and profitability.

3. Treatment

Take responsibility for upgrading the skills of your first line of defence, the front-line employees and managers, who fight the "infection" and "exposures" on a daily basis. Develop and train managers to have the skills to "treat" or quarantine the infected employee and train them back to health. The attitude virus is spreading almost daily and continuous learning is crucial to prevent it.

4. Monitor, monitor, monitor. Taking a diet class and waiting for the pounds to shed off is ridiculous. Taking skills training without reinforcement and feedback and re-testing is equally bad. Identify the skills that differentiate your highly effective managers from the average performers, develop training that is specific and responsive to those specific skills, and provide on-going feedback and post-assessment to monitor progress.

Suppose this training and counselling doesn't work what do we do? To be specific with an example, assume you have an employee whom you probably rely on for crucial work. In other words, you have been forced to live with his bad behaviour. Does he realise this? Is the toxic behaviour a case of attitude virus syndrome? If so, you could train someone to cover his work. This could be an internal transfer or a new hire. Maybe he'll realise he's replaceable and change his ways. If he doesn't change his ways, at least you will have made progress; you'll no longer be obliged to him.

If you believe he is truly irreplaceable, you could isolate him. Put him in the corner, or in his own office. Schedule meetings without him. Suggest he works from home. Minimise his contact with the rest of the team, and you'll minimise the spread of his toxic attitude virus.

Learning new ways to manage and better ways to perform is no longer a choice but a necessity. A good attitude starts at the top. Work attitudes have changed. Increasing demands on performance and increasing workload have changed employee expectations. This often leads to tension in the workplace. Entrepreneurs must focus on how each employee thinks about doing his or her work and create policies and systems to get all the work done effectively with a minimum amount of stress. Creating a positive climate with a renewed focus on the needs of our employees and customers will differentiate our business in a competitive and demanding market.

Now is the time to attack the Attitude Virus and to immunise your organisation. Attitude Virus-free organisations grow and prosper because they select positive workers, quarantine their infected employees and either nurture them back to health, or "delete" them before they infect other workers. A work culture clean and free of the Attitude Virus is rewarded with a healthy bottom line, good sales, high rates of employees and customer retention.

Is your organisation contaminated with this deadly virus? Take a closer look. You might not always be able to "see" it but I guess you might be able to "smell" it! If so, don't wait pass the bug spray!