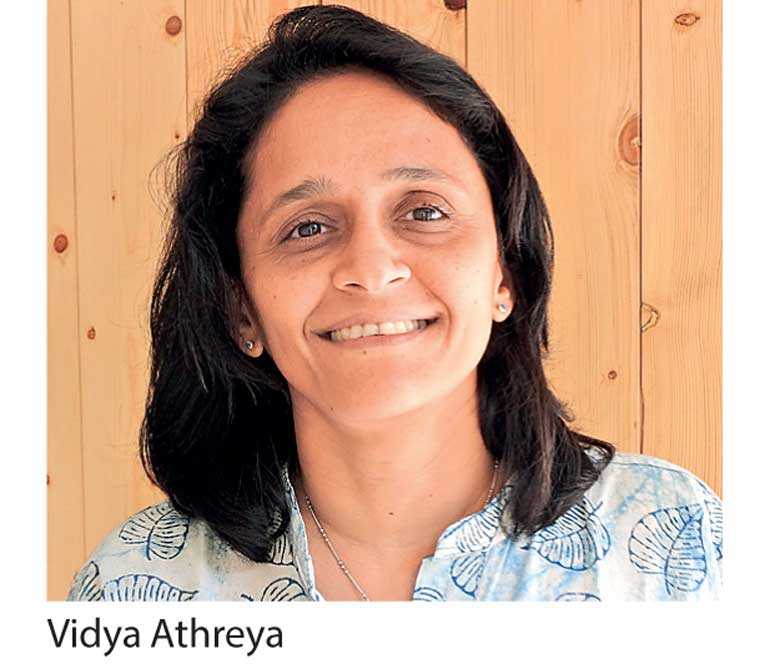 The Wildlife & Nature Protection Society will hold its monthly lecture on 17 May at 6.00 p.m. at the BMICH Lotus Hall focusing on "Living with Leopard" with an expert talk by specialist on the subject Vidya Athreya

Athreya is is a senior scientist at the Wildlife Conservation Society – India and is also a member of the IUCN Cat Specialist Group as well as the IUCN Task Force on Human – Wildlife Conflict.

The public lecture is open to both member and non-members, entrance free.

Her presentation will cover the findings of her research carried out in human use landscapes in India where leopards share space with a high density of people. This will contrast between the rural settings as well as the urban setting of Mumbai, where Athreya has been working. She will explain the reasons for the increased conflict, and how they dealt with it in India, and discuss possible ways ahead in resolving human – leopard conflicts fundamental to which is shifting the focus of action from targeting the animals to targeting people and their behaviour, so that conflict is minimised.

In January of this year, the media channels were all a buzz with the news of a leopard attacking people in the Hatton area, up in the hills of Sri Lanka. Disturbing reports surmised that it was a possible man-eater targeting the human population of the area. Another video was posted of a leopard being chased up a tree, and that tree set alight. The leopard's successful efforts to escape death by immolation were also interpreted by a few as an act of aggression, and emotions in the public space ran high.

Those who heard the reports and saw the pictures surmised that this was possibly a female leopard with young cubs who, following her fierce maternal instincts, was chasing people away when they got too close; another theory was that she was attacking them as possible prey. A few weeks ago, a poisoned carcass of another leopardess was found, along with one of her young cubs, still alive but doomed to a life in captivity. All these incidences indicate that we, conservationists and media need to get together to change the way the public are viewing these incidences so that the larger goal of conservation of the species while ensuring the safety of the people is achieved.

The only instant of a man-eater being recorded in Sri Lanka was in 1924, in Punani, in the East of the country. That animal was eventually shot with, perhaps, half a dozen victims to his credit. In India, however, where human populations are far higher and encroachment into natural habitat and wild animals living close to humans, the main contributor to animal – human conflicts, far greater, the incidents of human – leopard conflict are far more numerous, some ending in deaths on both sides. In January and February of 2018 alone, NDTV reported that no fewer than 106 leopards were killed in India. WNPS said none knows more about this conflict in India than Vidya Athreya. She has worked extensively with the managers and the media in parts of India where human leopard conflict levels have been high to try and change the situation so that both human and animal lives are safer.