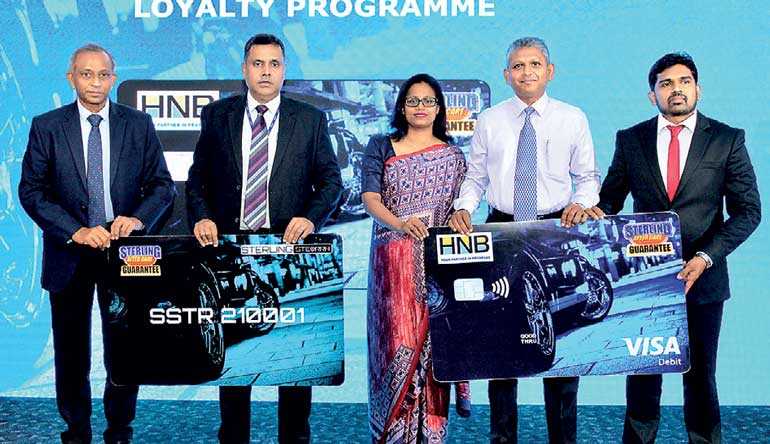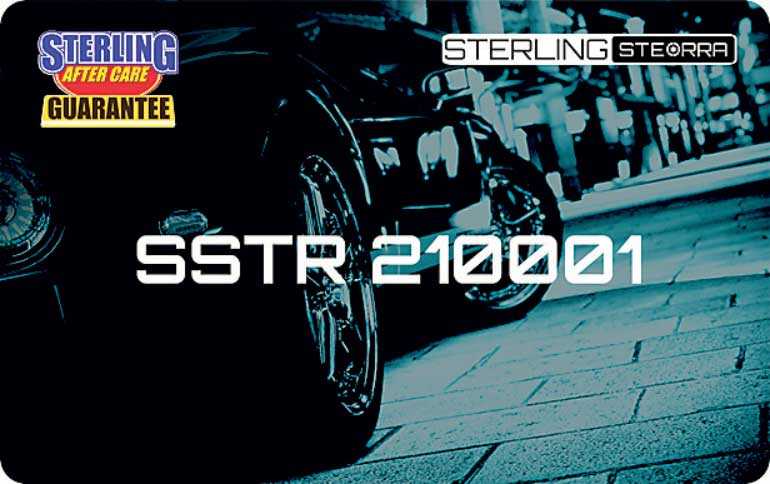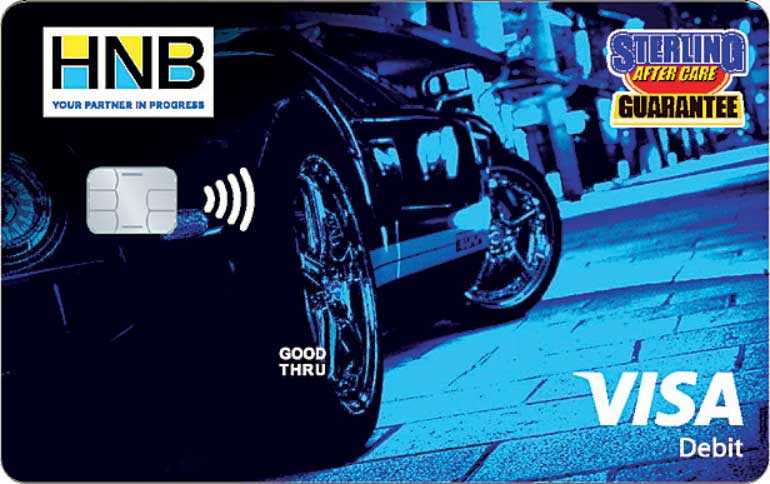 By Nishel Fernando

In staying true its status as an industry trend-setter, Sterling Automobiles Lanka embraced a transformational path in swiftly meeting the challenges in the new normal and leading Sri Lanka's pandemic-hit automobile industry in its journey towards recovery.

Initially commencing its operations as the sole authorised franchisee service provider for imported reconditioned Japanese and European vehicles under the Sterling Aftercare Guarantee, the firm was able to position itself as a top automobile service provider in a short span of 14 years, while expanding its service offering across all automobile related segments.

The country's automobile industry became an immediate victim to the adverse effects of COVID-19 pandemic, last year. It forced many industry players to downsize their operations as they struggled to survive in the new normal. However, Sterling Automobiles Lanka chose to follow a different path centred on its all key stakeholders including their loyal customers and employees, with a special focus on service quality and innovation to adopt to the new normal.

The recently-launched Sterling Steorra loyalty program is one of such example for the company's unique approach. Unlike any other loyalty programs in the country, it allows Sterling's customers to convert points accumulated through the Steorra loyalty program to cash via a Sterling-HNB co-branded debit card issued by the bank.

In a brief discussion, Sterling Automobiles Lanka Chief Executive Officer Rangana Koralage and Sterling Automobiles Lanka Director Renuka Wijesiriwardane shared some insights into the thought process behind its approach, as well as future prospects for the industry in the new normal.

Following are the excerpts of the discussion with them:

Q: What has been the impact of the pandemic on your industry and what was your immediate response?

Koralage: The automobile sector has been one of the worst impacted industries by the pandemic. In mid-march last year, the Government-imposed restrictions on vehicle imports, which affected all stakeholders in the industry.

Further, it caused major disruptions in daily lives, particularly in working patterns of the masses leading to significant reduction in mobility. This is having a direct impact on our industry. Since many people have resorted to work from home, the daily mobility rates have been plunged and consequently, the need for automobile-related services either become less frequent or minimised. We are also reeling the impact of drastic slow-down in tourism activities.

As an utmost priority, we took immediate measures to strictly adhere to all the health guidelines issued by the Government, across our branches in the wake of the Pandemic.

More importantly, we have adjusted our policies and strategies to be on par with the new normal. Although, our revenue streams came under pressure, we managed to sustain our operations averting any downsizings while retaining all of our employees in this extremely challenging period. We utilised whatever the available resources to sustain operations, without seeking additional

funding.


Q: How has Sterling been coping with the new normal?

Wijesiriwardane: As an organisation, we have been adopting to the new normal by introducing new products and initiatives that caters to evolving requirements of our customers.

In the pre-pandemic era, although we were growing rapidly, there were several issues that we couldn't rectify due to our workload. However, the pandemic has opened up an opportunity to restructure our operations and strategies to rectify these issues and further improve the quality of our service offerings. Such improvements in quality as well as in our reputation has supported us to acquire new customers in different segments.

In particular, the Sterling Steorra loyalty program is such an initiative that we launched by partnering with one of Sri Lanka's pioneer banks, HNB, during the period.

We feel confident that we are in a much better position to bounce back again when the pandemic-related restrictions are lifted in several months.


Q: Can you elaborate on the Sterling Steorra loyalty program including the thought process behind it and its timing?

Koralage: With 14 years into operations, we have been able to build up a loyal customer base. That's how we grew and sustained and our customers are the most valuable asset for us. Therefore, the management believed that we should reward them for their loyalty and the contribution. With that in mind, we wanted to design a unique program that genuinely rewards our loyal customers. That's the concept and thought process behind Sterling Steorra loyalty program.

Wijesiriwardane: While we are incurring additional expenses, we identified that it was the best time to reward our loyal customers, as they might also be going through a difficult period. Hence, we decided to roll out the program rather than wait until our full recovery.

Majority of loyalty programs in the country are designed with an objective of increasing revenue of the particular company. If customers are loyal to a brand, we don't see the need to utilise such a program as a tool to boost to increase revenue and we don't have any doubts on our customers' loyalty to us. Therefore, we have offered range of options in Steorra for our customers including an option to simply transfer their loyalty points to their HNB savings accounts.


Q: As Sterling Automobile Lanka, how are you planning to move forward after rising up to the challenges posed by the pandemic?

Wijesiriwardane: After a challenging year, we look at this year much more optimistically. I believe 2021 could become a turnaround year for us.

With our approach, our employees have become even more loyal to the management and they are so much more inspired to work as a team to achieve our shared goals.

Koralage: As a group, we are looking into horizontal and vertical diversification of our businesses. Presently, we are evaluating such potential sectors that can be diversified into and then, we will look for partners to tie up with in these

ventures.