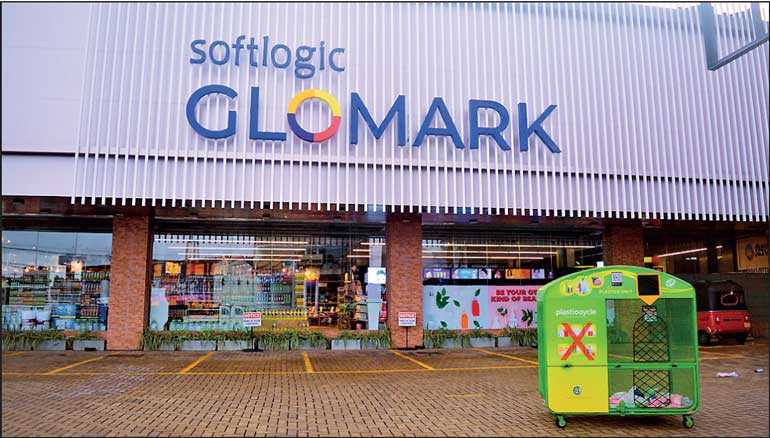 Plasticcycle bins have been placed at 3 Glomark Supermarket Outlets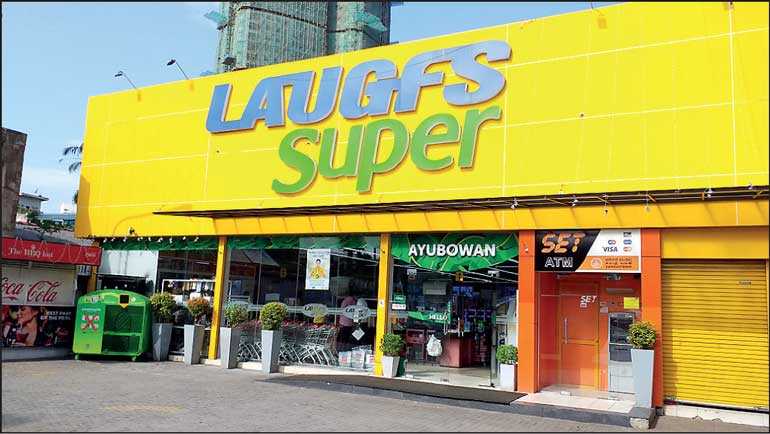 Plasticcycle bins have been placed at 5 selected LAUGFS Supermarket Outlets
---
Plasticcycle continues to spearhead being a catalyst in significantly reducing plastic waste in Sri Lanka, with the belief that providing bins at supermarket outlets allow responsible consumers a convenient avenue to dispose their plastic waste. Plasticcycle has cemented partnerships with LAUGFS and Softlogic Glomark supermarket chains on this initiative and have commenced initial placements in selected outlets.

LAUGFS Supermarkets Ltd. Chief Executive Officer Lilanthi Herath said: "We at LAUGFS believe that the contribution we make towards a greener environment can positively contribute towards a cleaner and a sustainable world. As a responsible corporate, we will endeavour to support more projects that create awareness on environment pollution and its negative effects."

Currently, Plasticcycle bins have been placed at LAUGFS Supermarket outlets in Rajagiriya, Pepiliyana, Maharagama, Kesbewa and Moratuwa to collect all recyclable plastics including PET bottles, ice cream containers, and shampoo bottles, etc.

Similarly, bins have been placed at the Glomark outlets at Kottawa, Delkanda and Nawala outlets. Speaking on the initiative, Softlogic Supermarkets Ltd. Chief Executive Officer Andrew Dalby said: "Glomark, as a socially responsible organisation in Sri Lanka, always looks at giving the best experience and convenience to our customers by providing something different. To support this, we have taken steps to become environmentally friendly, such as using biodegradable packaging in outlets and promoting reusable bags. Further, solar energy and new green building stores are part of our commitment going forward to making a difference for our future of the new generation. Therefore, we look forward to the growing partnership with Plasticcycle to provide greater convenience to our customers in recycling their plastic waste."

Keells was the first supermarket chain to be onboarded and bins are now available at 43 outlets in the Western Province. Further, to ensure a closed-loop recycling system, Plasticcycle has partnered with the Sri Lanka Recyclers Association (SLRA) and manufacturing companies such as Eco-Spindles (a subsidiary of BPPL Holdings PLC) to manufacture value-added products from used plastics, such as plastic monofilaments used for cleaning tools and yarn for fabric manufacturers worldwide. The strategy of Plasticcycle is to continue to work with more like-minded organisations to provide a solution to the plastic waste problem in Sri Lanka.

Plasticcycle continuously promotes the 4R's – 'Refuse, Reduce, Reuse and Recycle', focusing on three key pillars: Encouraging the reduction and rationalisation of use, supporting responsible disposal; and promoting recycling initiatives. The project, to date has collected over 63 MT of plastic waste and sent for responsible disposal.

Plasticcycle is a Social Entrepreneurship Project of John Keells Holdings PLC (JKH), Sri Lanka's largest listed conglomerate in the Colombo Stock Exchange operating over 70 companies in seven diverse industry sectors.