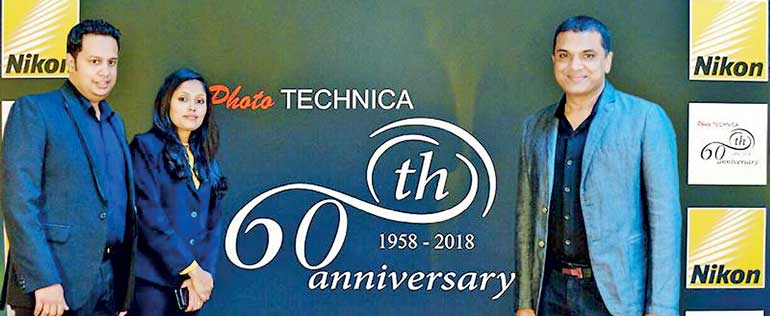 The oldest and largest company in the field of camera and photography in Sri Lanka, Photo Technica celebrated its 60th anniversary at Cinnamon Grand hotel amidst a gathering of well known photographers, dealers, and their business partners. Photo Technica was established by eminent photographer, the late Fred R. Malvenna in 1958.

Managing Director of the company Harsha R. Malvenna addressing the gathering traced the history, the present and the future plans and thanked all present. He said, "This great company, a heaven for photographers was started by my late father Fred R. Malvenna a professional in the field of photography who also loved photography way back in 1958 with a clear vision. From 1958 until today the journey of the company has been interesting, adventurous and challenging.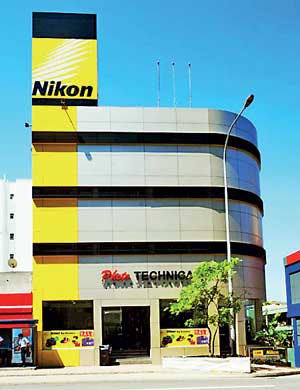 "By introducing global trends in photography to Sri Lanka our company has made a constant change in the industry. The strong vision created in 1958 the goals, values, honesty, integrity is the hall mark of our success and growth. As the second generation in business we are more focused in our future than the past. During the next decade digital photography will undergo a vast change with computer technology related to artificial intelligence and robotic technology. As the poll bearers of the photography industry we should be ready to adapt and embrace the change," said Malvenna.

Photo Technica is the exclusive agent for world renowned Nikon cameras and it has won local and international awards for unblemished services as well as for excellent management. It is a "One Stop Shop" with 10,000 square feet of space and is the largest showroom in Sri Lanka exclusively dedicated for cameras and accessories. The technical staff of the company is trained by Nikon Japan and repair section consists of the latest digital repair equipment to carry out services to all modern cameras. It is also the oldest camera repair shop in Sri Lanka. The Digital Colour Photo Laboratory, Studio, Nikon School of Photography, Exhibition Gallery and Camera Museum offers a great customer experience at the head office building in Galle Road, Colpetty.