The head table at CAFÉ 2019 press conference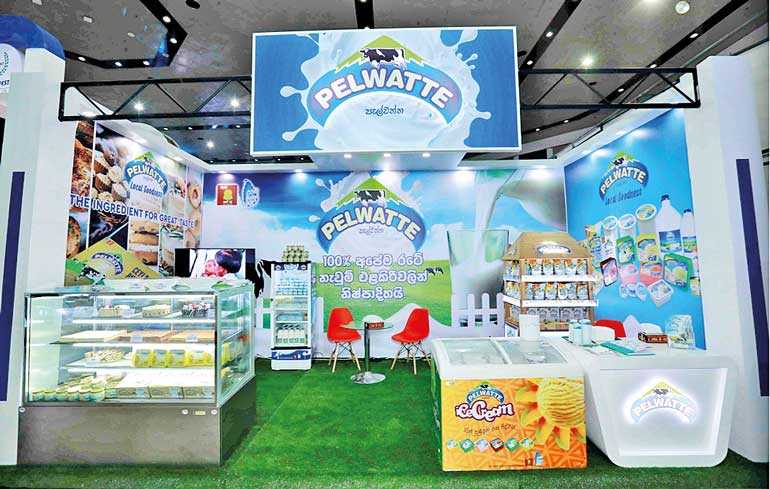 \
The Pelwatte Dairy Stall
Sri Lanka's 100% local dairy manufacturer Pelwatte Dairy Industries Ltd. extended its support to the Culinary Art and Food Expo 2019 (CAFÉ 2019) for the second consecutive year as Gold Sponsor of the event. CAFÉ 2019 was held from the 21-23 October at the BMICH under the patronage of the Ministry of Tourism.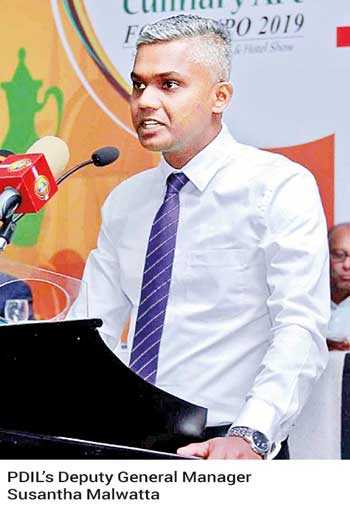 Speaking at the press conference to mark the opening of the event, PDIL's Deputy General Manager Susantha Malwatta said, "Pelwatte Dairy is committed to uplifting the standards of not just the dairy industry but also industries that we can directly or indirectly support as well. Being a dairy producer means that the culinary industry is a huge market for us and we are happy to extend our support in all possible ways."

Pelwatte Dairy sported a fully-stocked stall at CAFÉ 2019 displaying all their existing products and giving participants the opportunity to sample new ice cream flavours that are to be introduced to the market. Sample cakes and cookies made using Pelwatte Butter were also handed out. Furthermore, chefs raised awareness on the benefits of using Pelwatte products and introduced novel recipes.

Pelwatte's extensive dairy and non-dairy-based products were also used in live cooking competitions.