As is now customary, the annual IESL Ray Wijewardene Memorial lecture is once again upon us, an event which has in past years seen its stage graced by speakers from a wide berth of industries, all of whom embody many of the points on the wide spectrum that is innovation.

This year's lecture, which will take place on 4 September, will see that trend continue, as the General Manager/Chief Executive Officer of LTL Holdings (formerly known as Lanka Transformers Limited) U.D. Jayawardene, is set to bestow his insights into entrepreneurship and LTL's unique business model.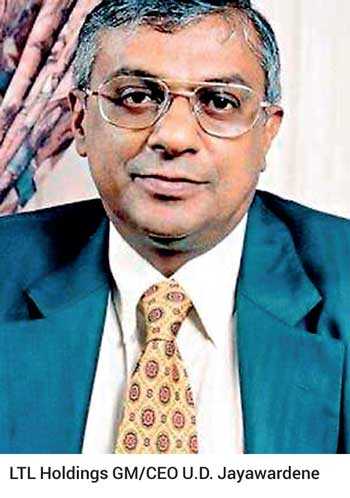 In the decades following its formation in the 1980s, LTL Holdings has transformed from a humble engineering company to a major international player catering to the complete supply chain of the power sector on some 20 countries. At the forefront of this growth has been none other U.D. Jayawardene, who took up his role as GM/CEO in 1988.

Under Jayawardene's innovative leadership LTL has grown to the apex of Sri Lanka's engineering sector, with a laser-eyed focus on quality. This dedication to excellence and upholding of the highest of standards goes hand-in-hand with the overarching vision of the Ray Wijewardene Charitable Trust (RWCT), which was established in early 2011 to promote Ray's vision and ideas in Sri Lanka.

Philip Revatha (Ray) Wijewardene was of course an extraordinary Sri Lankan, who having been educated at two of the most prestigious universities in the world, Cambridge and Harvard, continued to excel in nearly every area he put his mind to, be it agriculture, aviation, engineering design, inventions, renewable energy technologies or water sports.

This annual lecture held in his memory often offers platforms to individuals cut from the same cloth, regardless of industry or sector, and the common thread more often than not is perseverance.

For Jayawardene, without perseverance none of LTL's success would have been possible. Over the years the company has faced numerous obstacles and challenges, both in terms of bureaucracy and culture. In an exclusive interview with Daily FT, Jayawardene opens up on his time at the top of LTL, and provides cutting insights into the success and growth of LTL, as well as what budding entrepreneurs and companies need to be aware of on their journey towards success. Following are excerpts:
By Madushka Balasuriya
Q: To begin with, could you provide a brief idea on what your lecture will focus on?

I am going to talk about a business model which, despite opposition and political interference, became successful by promoting a different culture of entrepreneurship.
Q: Could you elaborate on your business model, as well as the opposition and interference you have faced with regard to it?

The business model is a private public partnership in which the employees own 37% shares of the company. This may be the only large category company where employees own a substantial portion of its share base.

This in turn forms the reason for opposition to and interference in our business.
Q: With regard to LTL, what are some of the innovations that have driven its success?

Some of the innovations were transforming the engineers to be entrepreneurs, emphasising on productivity, efficiency, innovation and building a work culture much different to the other organisations, in Sri Lanka. To move away from the insular island mentality and to think both externally and globally.
Q: In your 25 years with LTL, what have been the ups and downs of your leadership?

In my 25 years, the most challenging aspects were to secure LTL's presence in the foreign market and to surmount the constant obstacle of political interference due to the CEB shareholding in the company.
Q: What are some of the drawbacks you see in Sri Lanka's present culture of entrepreneurship?

At every step we take, we face opposition mainly due to petty jealousy from the local agents of foreign contractors coupled with political considerations proving a major factor on both sides of the political divide.

Before independence and after, we had entrepreneurs in the country. We had the Amarasooriyas, the De Mels, the Salgados, the Soysas, the Sivarajas, the Nawaloka Mudalalis, Dasa Mudalalis, etc. After the 1956 social revolution and nationalisation we never produced entrepreneurs but merely produced wheeler dealers. Now the youth look for Government jobs which every government readily accommodates to widen their voter base. Over the four years of this Government the unskilled cadre of the CEB has been increased by 50%.

The Sri Lankan education system is highly outdated. The education system simply does not promote innovators which is essential to be an entrepreneur.
Q: When you speak of "insular island mentality," how do you see its manifestation in your industry, as well as other industries? What was the process – challenges, etc. – like in moving away from that island mentality?

An insular island mentality is due to lack of confidence and the fear of failure. Again the education system is to be blamed. The children are over protected by their parents and start tuition classes very early in life. When it comes to higher grades children depend purely on spoon-fed subject matter rather than learning to think and reason for themselves. Now I understand that undergraduates too lack self-confidence and they try to pass university examinations simply by memorising. We have noticed that when these individuals start their careers, they are failures since they lack innovative thinking.

The solution to this is long-term and immediate reforms in the education system, which is the need of the hour.
Q: Could you elaborate on some instances of political interference you have experienced? What would you suggest as a better system?

In Government institutions the level of political interference is so high that now the chairman of the corporation is the Minister whilst the Ministry Secretary is the CEO and the CFO is the Treasury. Naturally these institutions fail.

LTL is also prone to political interference through our major shareholder the Ceylon Electricity Board.
Q: What advice would you have for other companies looking to move into the foreign market?

Companies must create a culture of entrepreneurship among the employees. They must be guided to think out of the box and be innovative. They must be trained on new technology such as artificial intelligence. Companies should also look for global expansion. They should realise that presently the global market is not for a finished product, manufacturing is to be in a production chain of some product. For example the Apple iPhone is manufactured in several countries and finally the marketing is handled by Apple. Similarly Amazon does not manufacture or produce anything, they simply deliver the items to the consumer.
Q: In terms of power generation, what are your thoughts on balancing sustainability with cost effectiveness?

In terms of power generation the most prudent, practical and most economical solution is to follow the Long term Generation Expansion Plan which is prepared by the CEB and approved by the PUCSL. This plan is prepared by the most competent people who are trained in the subject.

Unfortunately due to political interference this plan is not implemented. As a result there is a power crisis.