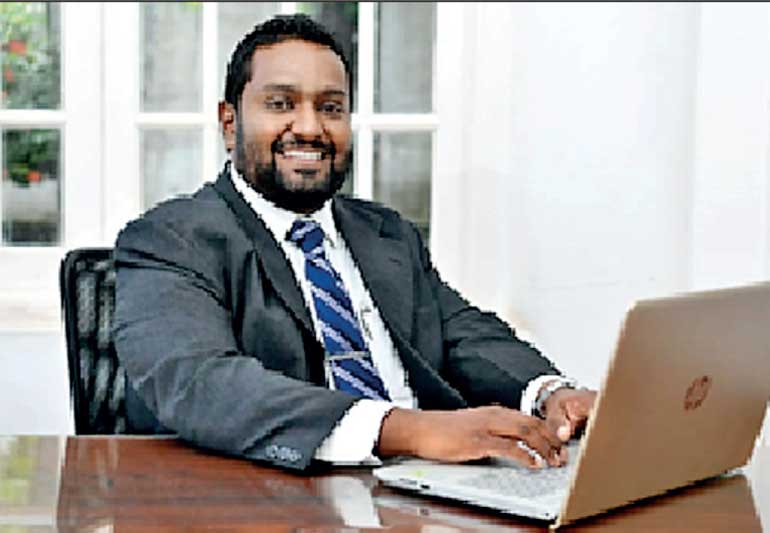 Dayan D.L. Fernando
---
TMC Life Member and Member of the Board of Management Dayan D.L. Fernando has taken over the reins of Wycherley International School Colombo (WIS) as the third Principal in its rich history of 36 years.

Fernando is an enthusiastic administrator who advocates for implementing student and staff continuous improvement. Previously holding the position of Warden at Lyceum International School, Nugegoda, Fernando has gained the love and affection of the children and the respect of the parents. He is a seasoned educator with over 15 years of experience in the field of education. He started his career at St. Thomas' College, Mt. Lavinia where he received his primary and secondary education and excelled in all areas of curricula and extracurricular activities which ended up with him becoming the Head Prefect and bagging the prestigious and coveted Victoria Gold Medal.

He worked in the corporate sector initially while being involved in the education sector on a voluntary basis and also as a Lecturer to many tertiary education institutes and Universities. Moving to Australia he started full time work in the secondary education sector, and since his return to Sri Lanka he has been a full-time educationist. His experience in the corporate sector has given him the sharp edge in moulding children and to enable them to face the challenges in the ever-changing business world. He was the Vice Chairman of the TMC Galle Face before he moved to Australia and was also the Head of Education for CIM, Sri Lanka. This was apart from many other voluntary positions he held with Toastmasters' International and ETD.

He is an eloquent speaker, trainer and a vocalist who has trained many schoolchildren under the auspices of Education Ministry. He has been a prominent motivational speaker who has been frequently invited to speak at various prominent forums all over the country. His experience and expertise in the corporate sector, has helped him to steer head the progress of educational institutes and the schools he served.

Apart from holding a BA (Hons) degree and a Master's in Business Administration, he is also a fully qualified Chartered Marketer and a qualified Human Resources Specialist. Being an educator, he believes in continuous development.

His conviction and passion, is to promote the academic, emotional and social wellbeing of all pupils under his care and he strongly believes in working in synergy with the parent community to uplift and nurture the many students under his care.