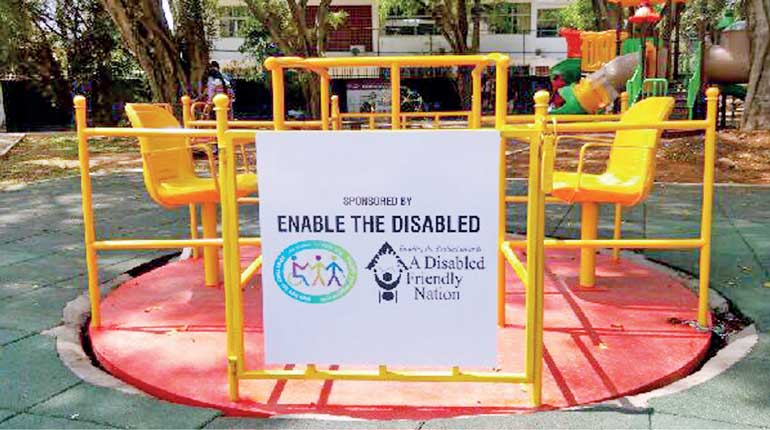 ETD as it is known has over the years carried out very meaningful programs focusing on the abilities of persons with disabilities proving victory over handicap.

Amongst the most recent programs ETD organised a mega show titled 'Dirijaya Prathiba' at Nelum Pokuna where Sri Lankan artists performed on stage with kids with disabilities. It was truly a commendable show and was a fundraiser for ETD's flagship project 'Play for All'.

Under the banner 'Play for All' ETD is proud to mention that they have completed its first inclusive park for the children with disabilities under the patronage of the Ministry of Local Government and Provincial Councils. The Park is situated on Cotta Road Colombo 8 and the funds collected from the musical evening 'Dirijaya Prathibha' were channeled towards this project. All the equipment has been specially made for these kids with safety measures built in. Parents can confidently bring in their kids to play and enjoy themselves.

The project is pitched to all national and multinational companies as a CSR program to help Sri Lanka to build disabled-friendly environments.

All this was possible with the support of various institutions and corporates and ETD is grateful to Minister Faiszer Musthapha and the Ministry officials for their unstinted support. A specially equipped swing was sponsored by Allianz Lanka. ETD thanks Surekha Alles and Samantha for strengthening its efforts by their involvement.

The park is open to all children with disabilities to enjoy alongside other kids.

There are plans to open more such parks and any individual or corporate wishing to be a part of this worthy cause could contact ETD President Jezaayar Hassendeen on 0777746735.