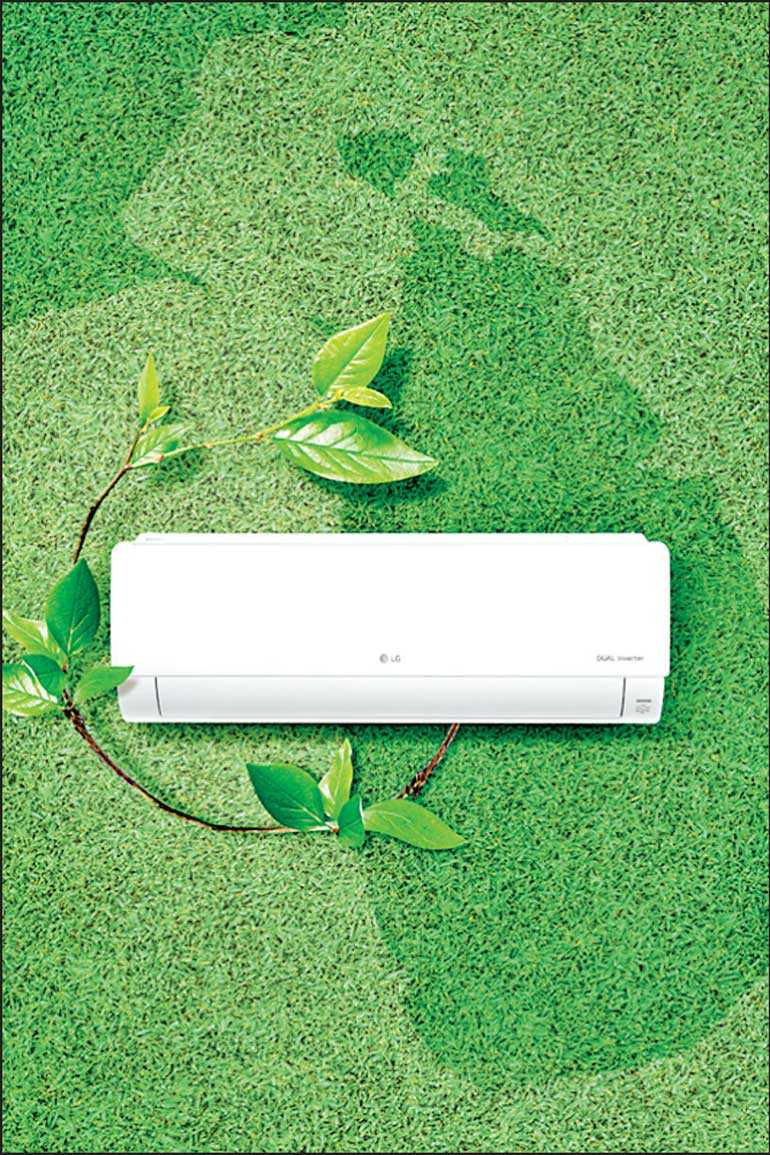 ---
Through the launch of Sri Lanka's first green LG Inverter Air Conditioner in Sri Lanka, Abans is taking strong steps towards ensuring a greener future for the next generation.

Each LG R32 Inverter Air Conditioner possesses R32 refrigerant, a revolutionary green refrigerant. R32 refrigerant serves as an eco-friendly substitute for R410a gas commonly included in other brands. R32's global-warming potential is one-third compared to R410a gas, coming with the added benefit of emitting absolutely no ozone-depleting substances into the atmosphere.

R32 also enhances the system efficiency of your LG Inverter Air Conditioner, which in turn reduces energy consumption and makes the unit more durable.

R32 refrigerant is not the only innovative aspect of these air conditioners. LG Inverter Air Conditioners now come with SmartThinQ, a unique Wi-Fi technology that allows you to operate your air conditioner from anywhere at anytime.

Through the SmartThinQ app on your smartphone, you can switch on or off the air conditioner, change the temperature, and more even if you are at work, the park or grocery store. Further, the SmartThinQ app sends you an energy consumption report at the end of the day, so that you can monitor your AC's energy usage.

LG resolves the issues regarding air conditioners experiencing corrosion and rust with the revolutionary inclusion of Black Ocean Protection, which coats the LG Inverter Air Conditioner. Combined with the Gold Fin Copper Condenser, Black Ocean Protection protects against corrosion and damaging contaminants including sand, salt, and dust, thereby, extending the lifespan of the LG Inverter Air Conditioner and reducing operational costs.

Other incredible features enacompass the Dual Inverter Compressor which saves electricity up to 70% as well as the Active four-step Energy Control that adjusts the cooling produced by the air conditioner according to the number of people and the level of activity in the room.

Representing Abans' overall objective of promoting sustainability in Sri Lanka, a portion of the proceeds from LG R32 Inverter Air Conditioners will be contributed towards the company's ongoing tree replanting CSR initiative. You too can make a simple step towards preserving our environment by switching to a LG R32 Inverter Air Conditioner today.