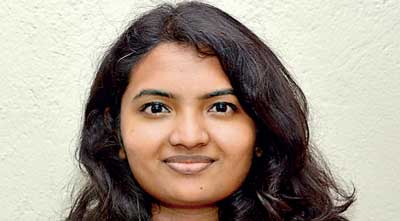 By Janani Balasubramaniam

There is something sobering about your awareness of privilege. It slaps you in the face, and watches you recoil, simultaneously humbled by the knowledge of the opportunities within your reach and makes you grateful for what chance has afforded you. A home, for instance.

There are currently over 12,000 internally displaced families in Sri Lanka. This is approximately 0.3% of the total number of households in the island.

This is significant.

This is significant because for such a sizeable chunk of our population, the notion of "home" is a distant reality which hinges on promises, practical challenges and political will. This is significant because, for many of these families, each day is a struggle to survive, dependent on 'coolie' work or families and friends for sustenance. This is significant because approximately 7.5% of this population still resides in welfare centres, housed in rows of tin-sheeted shelters with limited ventilation and communal water and sanitation facilities.

Should we, the privileged, care to act? Absolutely yes. Not only because we need to fulfil conditions laid out by a Geneva resolution or to regain economic arrangements (read GSP+) but because, as Sri Lankans, as humans, it is the right thing to do.

Who are the most vulnerable?

While the internally displaced can be considered vulnerable by virtue of their displacement, add in a multiplicity of layers and you get to the most vulnerable of social strata – multiple displacements, female headed households, persons with disabilities, minor-headed households, orphans, ex-combatants, child ex-combatants and we have a winning spectrum of vulnerability.

It goes without saying then that these groups are in need of substantial assistance to resume their lives and to introduce a sense of normality in an otherwise erratic lifestyle. This assistance is not only monetary but also extends to skills development, market integration and psychosocial support.

Mental health and psychosocial support is a particular gap in the Sri Lankan context – and this is important for all conflict-affected populations, be it displaced persons, or those who were engaged in combat. While restoring infrastructure, livelihoods and other 'hardware' is crucial, so too is restoring wellbeing and mental health; 20 years of war-related trauma can leave wounds, which if untreated, can pervade through generations.

But, this is not a competition – recognising one form of vulnerability should not lead to sidelining another. It is important that groups such as the disabled, which form a sizeable minority, are given importance in development programming and implementation. For such groups, poverty is a significant barrier to leading a life of dignity; as such, for the displaced who also have some form of disability, recommencing a life from scratch can be a daunting task.

It is also equally important that female headed households, which, according to the most recent Household Income and Expenditure Survey (2012/2013) represent 1 in 4 households at the national level, are provided with assistance that carefully considers their distinct needs and varying circumstances. It is therefore imperative that government (and other) programs emphasise the integration of such groups into the labour force and recognise them as agents of their own destiny.

Conscience, motivation and heart in public service

The public sector in Sri Lanka is considerable. As a percentage of the total population, the Sri Lankan public service is one of the largest in the world. Purely from the perspective of size, the public sector is therefore well placed to tackle poverty and other evils.

The public sector essentially exists to serve in the best interests of the public, i.e. its motivations – in an ideal world – are selfless. Honesty, integrity, benevolence are values that form the foundation of good public service. This is where the importance of conscience comes in; in a trade which is geared towards serving the public, it is essential that those involved in serving people are aware of the importance of their roles and carry out their duties with this in mind – and this is applicable to all levels, from Minister to clerk.

It is in this context that the materialisation of an ethical code of conduct for parliamentarians, an election pledge made last year, is essential, some principles of which can easily be applied across the entire sector.

The need for collaboration

There is a lot to be learned from civil society organisations that work at the grassroots level and consequently have access to information about vulnerable groups which may not be otherwise apparent or easily accessible. As such, there is a case for cross-sector collaborations, i.e. a strong relationship between the public sector and civil society, as well as the private sector, can strengthen the public sphere and promote sustainable development.

Further, in addition to bridging information gaps, collaboration can contribute to reconciliatory efforts by shining the light on issues which are not easily recognised and directing these issues to relevant actors.

Why should we be hopeful?

Recently, it was decided by the Cabinet of Ministers that 2017 be declared as the 'Year of Alleviating Poverty'. While it's commendable (in terms of raising awareness) that we have Days and Years to commemorate or reflect on poverty, the ozone layer, democracy, refugees or press freedom, they should not lose their meaning; moreover, the reason to remember or act should not be restricted to a day or a year – these are causes which do not cease to be relevant.

It is encouraging to note that marginalised groups such as the displaced are increasingly in the spotlight, and that sustainable development, poverty alleviation and income inequality across provinces and districts are being recognised and pushed to the fore. The recent adoption by the Cabinet of the National Policy on Durable Solutions for Conflict Affected Displacement signals the Government's commitment to ending displacement.

Earlier this year, the Cabinet approved a proposal to publish the Sri Lanka Sustainable Development Bill, which would provide the legal and institutional framework for developing and implementing a National Policy and Strategy on Sustainable Development, with a view to implementing the Sustainable Development Goals.

Needless to say, the proof is in the pudding and only time will tell if these commitments will be adhered to. But, these are encouraging signs of change and it is important that the impetus is maintained – in the words of Queen, the show must go on.


(Janani Balasubramaniam is a graduate in Economics and Geography with experience working as a social researcher. She completed schooling at CIS Kandy, and holds an undergraduate degree at University College London. Her interests include development issues and public policy, particularly in relation to migration.)

(UNLOCKED is a space for Sri Lankan youth to express their views and opinions on development with the aim of creating positive change in the world. The views expressed in the blogs are solely those of the authors. UNDP Sri Lanka and Daily FT does not represent or endorse the views expressed in these blogs. Read more about the UNLOCKED initiative www.lk.undp.org.)