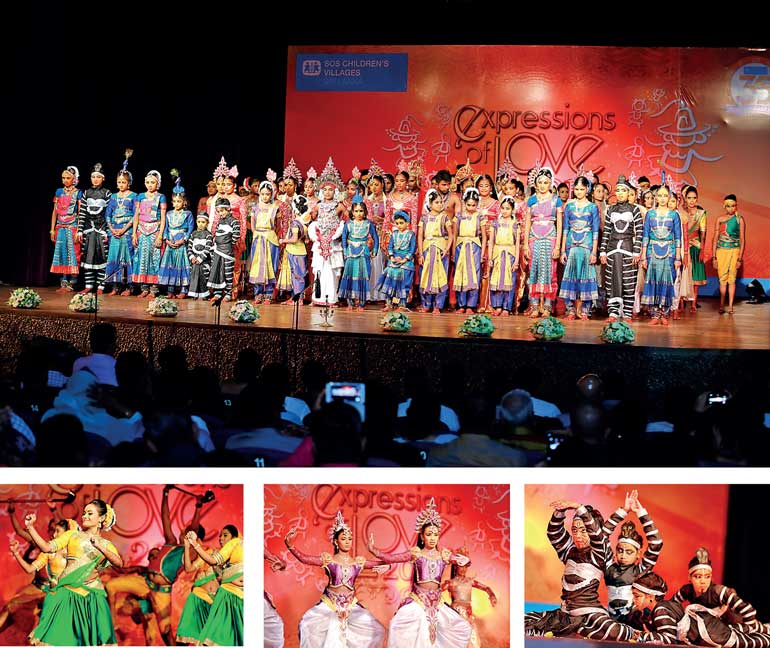 Marking its 35th milestone, SOS Children's Villages, Sri Lanka (SOSCV Sri Lanka) held a cultural show, showcasing the talents of their children at the Bishop's College Auditorium recently.

The cultural show marked the closure of the 35th year anniversary celebrations, which started with a cycle race from Colombo to Galle last year.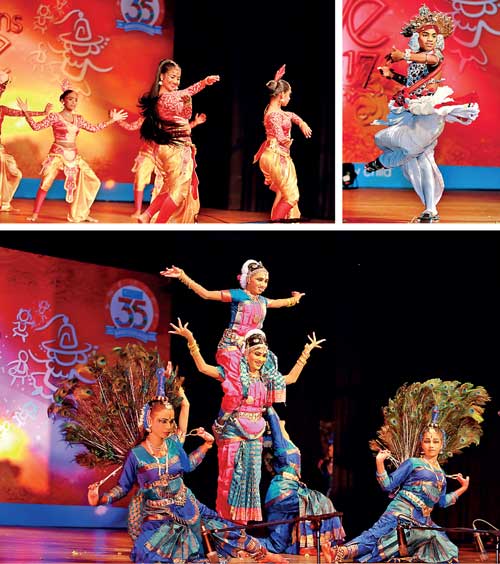 The occasion was graced by Siddhartha Kaul, President – SOS Children's Villages International, along with Dr. Sudarshini Fernandopulle, MP and State Minister of City Planning and Water Supply, who represented President Maithripala Sirisena, delivering a special message. SOS Ambassadors Pooja Umashankar and Roshan Mahanama also graced the event.

The event was a melting pot of diversity represented by children of all ages from all six SOS villages. The performance was a fine blend of entertainment and cultural vibrancy of the country. From low country dancing, a depiction of the Wijeya-Kuveni legend Udara Vannama, Bhajan, Bharatha natyam, Naga Mayura Natyanjalitoodissi classical Indian dance, the event brought under the spotlight the flairs of SOS Children, brought up to reach their full potential.

SOS Children's Villages International President Siddhartha Kaul in his remarks noted: "I am delighted to be here and witness the talents showcased by the children – which was a true display of the strength of SOS Children's Villages Sri Lanka. It was so inspiring."

Kaul further noted that the progress made by SOS Children's Villages Sri Lanka since their inception in 1981 has been humbling to behold. With a total of six villages across the island- in Piliyandala, Galle, Nuwara-Eliya, Anuradhapura, Monaragala and Jaffna, SOSCV had served more than 41,000 children while being an active advocate of children's rights at crucial times over the past three decades. "I hope that the organisation will continue to champion the rights of Sri Lankan children in the years to come and grow from strength to strength," he concluded.

Kaul is responsible for supporting SOSCV in 134countries and was the Project Director when SOS Children's Villages was established here at home.

SOS Children's Villages is an organisation with a reach of 134 countries at present. SOSCV, Sri Lanka supports children who have lost parental care and who are at the risk of losing parental care and works along the principle of cultivating a nurturing family environment. In addition to the six villages 12 Youth Facilities and vocational training centres come under its purview.

SOSCV, Sri Lanka help children take reins over their own futures and also works with the community to strengthen communal social development. Family based care within a village environment conducive to growth, family strengthening programs and facility programs which develop life skills and build a strong support systems are core to the organisation.

The organisation also aspires to be financially self-sufficient by 2023 through local donors and continue to maintain the quality and integrity of the work done over the past 35 years.