By Tilak Dissanayake and Hilmy Sally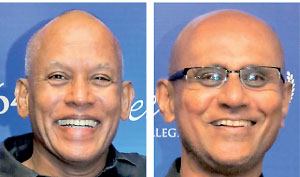 Imagine Sri Lanka with no politicians.

Imagine what it will be like to have a State that serves us citizens via transparently selected, honest, competent adepts, i.e. a No Politician Democracy (NPD). Adepts are people who can get the job done. The new Sri Lanka will be unitary, secular and sustainable, and will have a thriving, inclusive economy affording opportunities for all its people regardless of gender, race, age, religion, caste or sexual orientation.
We all love the notion of a democracy as opposed to being under the rule of a capricious monarch. But the reality is that our representative democracy is a universal franchise overlay on a feudal monarchy. Once elected, the politicians behave like capricious monarchs with no regard for the laws of the land. The only difference is that we (the "peasantry") get to periodically kick out the nobility (President, PM, MPs, and layers of provincial politicians) at the polls if they do not keep their promises in exchange for our votes. But aren't we the most gullible of "peasants" since we continue to believe that the elected nobility will keep their promises?
The mostly dishonest, incompetent politicians (and their parties) that we elect via easily manipulated polls have ruined the country over the past 69 years. And we the people have been complicit by electing them.
To be fair, there are honest people who entered politics because they wanted to make Sri Lanka a better place. But political party power grabbing and the money required to run an election campaign soon gets them into the cesspit of politics. Once elected, they become part of the pillagers whose sole aim is to get access to funds by any means so that they can get re-elected, and visit favors upon their supporters.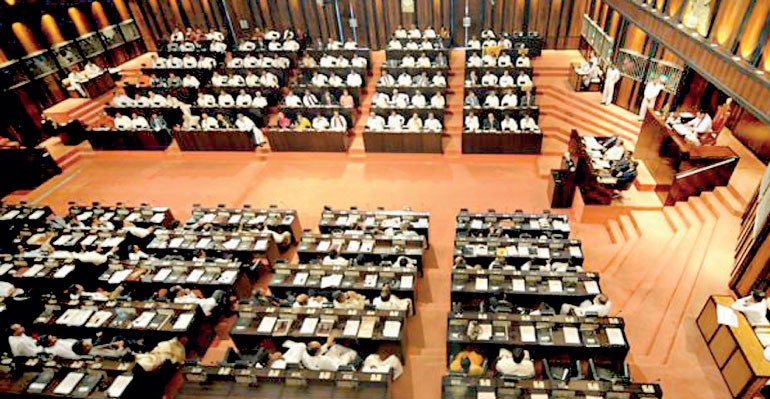 For 69 years since independence, the two major political parties and their politicians have abused Mother Lanka with our explicit support and left her naked and bleeding by the side of the road like a gang rape victim. Shame indeed on all of us…
Moving forward

So, can we have a truly democratic, amazing country without the pillaging Nobility and their supporters? The answer is a resounding "yes" if we move to a No Politician Democracy. In an NPD the transparently selected adepts serve us by implementing the Strategic Direction that the People select for the nation. Thus, the State truly becomes the servant of the people rather than "ruling" the people. Conventional constitutional reform and change will only lead to different power-sharing arrangements amongst the same set of political elites; this is akin to rearranging the deckchairs on the SS Titanic.
A NPD however, disrupts this political comfort zone – by shifting executive and administrative powers to a set of adept "servants" with the requisite qualifications and experience/potential to do a job. The hiring authority is not in the hands of a set of representatives of doubtful credibility, but firmly in the hands of honest and competent selectors. Objective performance evaluation against Key Performance Indicators (KPIs) determines if the "servants" keep their jobs.
We propose that a NPD offers a favourable foundation for Sri Lanka to become a decent society which, according to Israeli philosopher Avishai Margalit, is a society:
Whose institutions do not humiliate the people under their authority, and
Whose citizens do not humiliate one another.Who has not experienced humiliation at the hands of a Grama Niladari or at a State
office where one has to grovel and/or bribe to get anything done by those who are supposed to be serving us? Or ask the long-suffering residents of Meethotamulla, Salawa, or the recent flood areas how they feel as politicians drive by in their brand new super luxury cars.
As for humiliation by fellow citizens, we experience it multiple times a day arising from the imposition of another's religious and political beliefs on us. These humiliations manifest themselves in the form of food and drink restrictions, noise pollution, traffic blockages, etc.
All it takes is 151 MPs to vote for a NPD to get us out of this quagmire. The same MPs who have been pillaging the country for 69 years? Yes, because it is in their personal best interest to do so for a variety of reasons, and perhaps because some of them still have a shred of decency left in them and don't want to continue to plunder Mother Lanka.

The benefits that arise from implementing a NPD are many:
The positives we all get
The new Sri Lanka will be unitary, secular and sustainable, and will have a thriving, inclusive economy affording opportunities for all its People regardless of gender, race, age, religion, caste or sexual orientation.
Those MPs who vote for a NPD will be eligible for immunity from prosecution for past offenses along with another person of their choosing.
The MPs will be eligible to apply for any job in The Servant State if they have the proper qualifications; those MPs who requested immunity will not be eligible to apply.
The MPs and supporters will have the opportunity to start private enterprises that legitimately bid for State or private sector contracts in the booming Sri Lankan economy; with the passage of the Right-To-Information (RTI) Act, bribing to get contracts and doing shoddy work will be rapidly unearthed by Civil Society groups
The MPs will benefit from national and global accolades for Sri Lanka becoming the World's first No Politician Democracy and win the Nobel Peace Prize with the accompanying fame and financial rewards.
The negatives we all avoid
Returning to violence caused by dire economic circumstances, unchecked ethnic hate groups, strikes, protests, armed gangs or military juntas resulting in social and economic chaos like Venezuela.
A slow economic death where nobody gets to make any money a la Greece where draconian taxes and bankruptcy become a reality as ever more assets are sold off to foreign nations to offset debts.
And, last but not least, the serial ruination of the country over the past 69 years by the two main political parties will come to a halt
Thus, it is indeed in the best interests of the politicians and their supporters to go to a NPD. And, we the people will have an amazing nation in which to live and bring up our children! All it takes is 151 MPs who still have some humanity in them. Those 151 can change the lives of 20 million (as well as theirs') for the better, so let's "appeal to their better nature" to make it so!
"How to Implement a NPD" in Part 2 tomorrow
('How to implement a NPD' to follow.) [Tilak Dissanayake and Hilmy Sally are design engineers and concerned citizens, and have used a structured, logical approach to design the No Politician Democracy concept. Like all engineering designs, the focus must be kept on the primary goal, and compromises made in other areas. They welcome feedback, and can be contacted at tilak@antsglobal.lk or hilmy.sally@yahoo.com.]