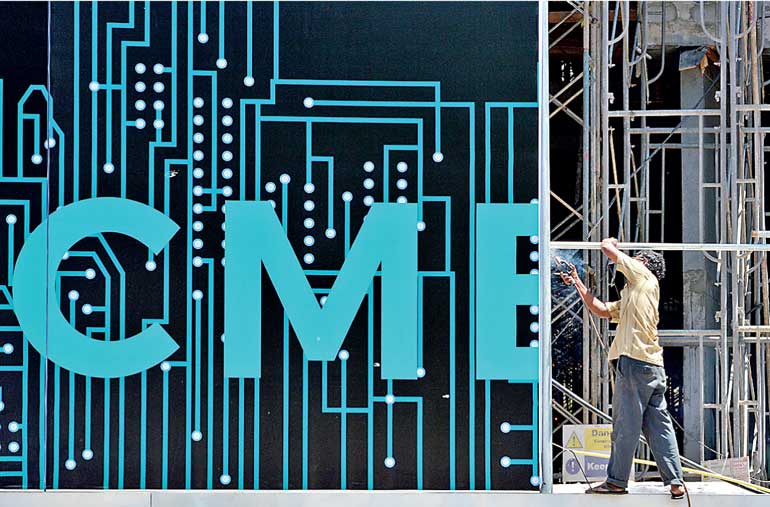 A worker welding steel bars at a construction site in Colombo. Millions of rupees are invested in the beautification of the city by constructing large new residential buildings and shopping complexes. However, it is important to take into account the impact of so-called development on the average Sri Lankan

– Pic by Shehan Gunasekara
​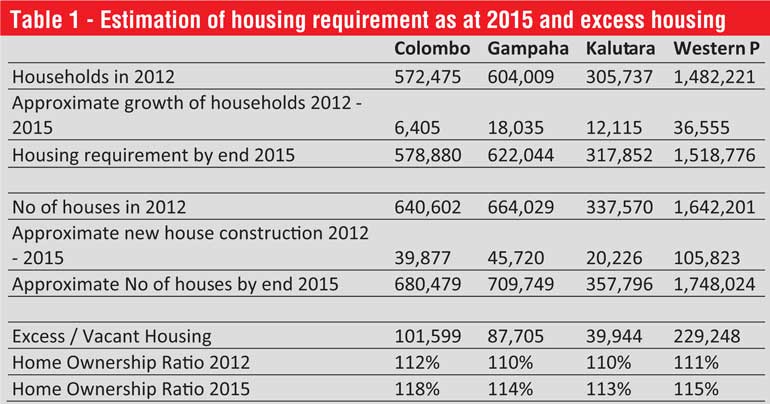 By Mithula Guganeshan

Colombo's landscape is changing rapidly with apartments, shopping complexes and luxury hotels cropping up throughout the city. This seems a promising deal since as the country develops so do its people.

The Human Development Report by the United Nations Development Programme states that human development is the end while economic growth is the means. The Government is extensively focused on attracting foreign investment with promises to develop the economy and the country. Millions of rupees are invested in the beautification of the city by constructing large new residential buildings and shopping complexes. However, it is important to take into account the impact of so-called development on the average Sri Lankan.

Voice of Sri Lankan women

"I am buying lottery tickets with the hope of winning at least Rs. 10 lakhs, then all our problems will be solved," says Samadhi Elevitigala, a mother of two. Her husband earns a monthly income of Rs. 45,000 through a full-time job and she earns an additional sum of around Rs. 12,000-Rs. 14,000 by stitching clothes.

Their parents gifted them a land in Talahena when they got married in 2007. "The entire 10 perches of land was purchased for Rs. 10,000 so many years ago and is now worth Rs. 800,000 a perch." However, due to a lack of funds, except for laying a foundation, Samadhi and her husband have not been able to build a house on this land for the past nine years. Her parents' one-perch house in Colombo accommodates her family of four along with her parents. "We have to depend on other people to meet our needs. With the rising cost of living we are unable to save anything for the future or for an emergency," says Samadhi.

"The Government doesn't understand our situation. The price of everything is going up, from housing to medicines," she adds.

The plight of people like Samadhi raises a serious concern about the actual beneficiaries of development in Sri Lanka.

Real estate market in Sri Lanka

The real estate market in Sri Lanka has grown significantly over the past few years, following the end of the civil war in 2009. A recent report published by the Research Intelligence Unit (RIU) states that there will be around 6,000 units of luxury apartments in the commercial capital by 2018-19. There were only 783 units in 2009 and 2,657 units last year.

The Western Province has been a significant contributor to the housing sector and the country's GDP. Housing units in the Western Province increased from 1.28 million in 2001 to 1.75 million in 2015.

The total population in Colombo grew marginally by only 3% in 2012 compared to the population in 2001. This indicates the level of influence of external demands in the Sri Lankan real estate market. The real estate market has been turned into a commodity, resulting in a spike in land prices, houses, apartments and commercial properties.

Who is purchasing property in Sri Lanka? According to statistics published by the Central Bank of Sri Lanka, average monthly household income in 2002 was Rs. 8,482 whereas in 2012/13 it was Rs. 30,814. There is growing demand for luxury homes even as wages in Sri Lanka remain stagnant, obviously eliminating the housing affordability of an average Sri Lankan. Numerous construction companies confirm that the majority of their buyers consist of Sri Lankans living abroad, foreign buyers and locally-based high net worth individuals.

Interestingly, the number of 'empty houses' has been on the rise as owners are either residing abroad or own more than one apartment. Look out for empty houses in your apartment blocks or neighbourhoods to understand this stark reality.

There is a lack of official statistics regarding the number of vacant houses and apartments. However, the below table was published in a newspaper article written by D. Vidana Pathirana and demonstrates the estimated number of vacant houses (does not include information on apartments) based on the 2012 Census survey.

It is a very common global phenomenon for the wealthy to purchase houses as an investment or for status rather than for them to live in. On the other hand the Sri Lankan diaspora purchased property to reside in following the end of the civil war. It has been almost a decade and nearly no one has returned, with many houses remaining empty. Nowadays the proposition of returning home after the civil war has transitioned into the purchase of holiday homes.

However, the idea of returning to Sri Lanka should be taken with a pinch of salt, considering the high cost of living against the low wages available for the same skill set in Sri Lanka.

The market is oversupplied with too many apartments, creating unrealistic demand which can never be satisfied. Construction companies state that the level of interest and demand for property is very high, regardless of whether it is residential or commercial property. Does development involve getting rid of or shunning the majority to accommodate the wealthy? Current development has clearly been disconnected from the people living here and seems to travel towards its own destination, posing significant consequences.

Vacant homes impose costs on those living in the country in various forms such as high rental rates and property value. The needs of the local people residing in the city are not met as they cannot compete with the wealthy nor afford the high prices (for both rented and purchasable properties).

Empty houses a global scandal

Real estate is the main driver of the Chinese economy. Therefore, China is building cities and not just houses or apartment in order to drive the economy. According to Reuters, 13 million homes are vacant in China, with some cities even being referred to as 'China's Ghost Cities' with plenty of newly-built urban infrastructure consisting of shopping malls, stadiums, luxury villas, etc. but with no one using it. Some cities like Xi'an had to be blown up and cleared last year as they had been empty for too long. It is eerie to think that the most populated nation is working towards building houses with no one inside.

Cities like Xi'an have proved to be a failure in China as the country is creating a nonexistent supply for nonexistent demand. Properties standing empty are a global scandal very common in other parts of the world as well.

There is a housing affordability crisis as the market is being artificially inflated while numerous properties are standing empty. Is Sri Lanka also building modern and urban lifestyle-oriented apartments with every facility except people? It is time to work towards real development, to create an enabling environment for people to enjoy long, healthy and creative lives (UNDP, 2006).

Tax empty housing schemes

Taxing owners of empty houses and those owning multiple housing properties will ensure the best use of houses while controlling the affordability crisis. High taxes need to be levied to deter people from holding empty and unoccupied properties and those holding empty homes as investment property. The tax could be applied in proportion to the market value of the property.

Some owners of empty houses could debate that laws and taxes should not affect the owner's freedom to use the property as they wish. The question is whether the Government makes decisions considering the benefits of a handful of people as opposed to those of the majority and the economy.

A lack of regulation within the real estate market is artificially inflating the real estate market and affecting the lives of the majority. Housing should be primarily used as accommodation and not as a commodity to earn massive profits.

The Government should measure and release official statistics on the estimated number of empty homes. Tax money earned from empty houses will serve as a good source of revenue to boost the economy.

Social responsibility

It is extremely important to reinforce the fact that property owners have a social responsibility along with playing a major role through economic contribution. Building more houses and apartments that remain empty will not be sustainable or environmentally friendly in the long run. In a humanistic society, it is fundamental that one owns a house or apartment to live. Policy options regarding imposing tax on dual citizens and owners of empty houses needs to be discussed. The tax money from owners of empty houses can easily be used for housing for the poor and homeless and even help the country escape the vicious debt trap.

At a crucial time when 95.4% of all Government revenue is currently spent towards repaying loans, tax revenue from the 'empty houses' will be one of the key sources to generate much-need revenue for the Government.
(The author of this article is a writer and researcher. She can be contacted at mithulag@hotmail.com)