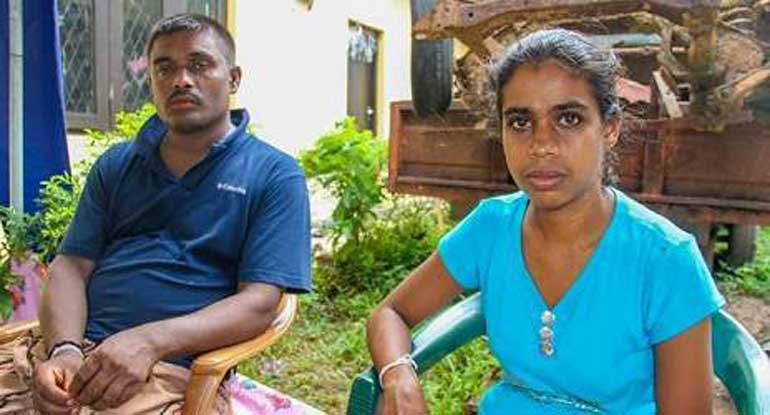 Nimal and Chandrika lived with their children in Siripura village at the base of the Samasara Mountain before the landslide struck – Photo Credit: Sri Lanka Red Cross Society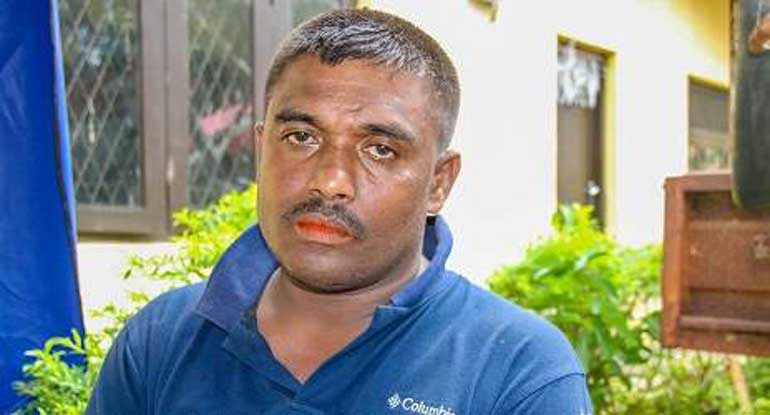 Nimal lost his 7-year-old son and 12-year-old daughter when the landslide buried their house. He and his wife are now receiving psychosocial support from Red Cross experts – PhotoCredit: Sri Lanka Red Cross Society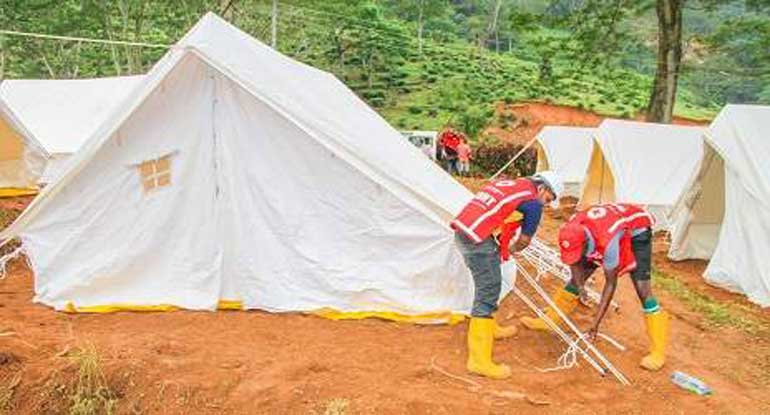 Red Cross will focus on providing emergency shelter and health care through its mobile clinics, cleaning wells contaminated by floodwaters and promoting health awareness to stem the spread of diseases – Photo Credit: Sri Lanka Red Cross Society
By Mahieash Johnney, Sri Lanka Red Cross

Over 2,000 people remain in temporary shelters after a massive landslide triggered by torrential rains buried three villages in Aranayake district in Sri Lanka on 17 May. Prior to the landslide around 220 families were living in these villages. So far only 28 bodies have been recovered and local authorities estimate that around 99 people are still missing.

Nimal Suraweera (43) lived with his family in Siripura village at the base of the Samasara Mountain before the disaster. He generated an income from cultivating spices such as cloves on a patch of land in the area.

"When we didn't have enough money, I would work as a manual labourer," said Nimal. "I would help with masonry and try to find whatever work I could to raise our children and give them the best that we could. My son was the joy of my life."

On 17 May, Nimal and his family were inside their home when it began to rain heavily. When the rain stopped, Nimal headed to a nearby shop to purchase a mobile prepaid card, his wife Chandrika joined him to buy some groceries. They left their 7-year-old son in the care of their 12-year-old daughter, Shashika.

"She asked me if she could come as well, and I said no. It was the worst thing I have ever done in my life," said a distraught Chandrika.

"We had been out for about half an hour and I had just purchased the prepaid card when I heard a loud noise," Nimal explained. "When I looked outside, the mountain was little more than a big muddy slope. It didn't take me long to understand what had happened. My wife and I ran back home, thinking of our children but we couldn't find our house."

One side of the mountain had given way and collapsed, destroying villages in the surrounding areas. It happened so quickly that some villagers had no time to flee and like the couple's children, they were buried under an avalanche of mud.

Now, both Nimal and Chandrika are housed at a Red Cross welfare camp near Siripura. Sri Lanka. The Sri Lanka Red Cross Society's psychological support experts have been helping the couple to cope with their tragic loss.

The heavy rains caused extensive flooding across much of Sri Lanka and up to 400 Red Cross volunteers have been working in five of the country's worst affected districts, helping in search and rescue efforts, delivering aid and distributing food to 140,000 people.

As the emergency operation continues, the Red Cross will focus on providing emergency shelter and health care through its mobile clinics, cleaning wells contaminated by floodwaters and promoting health awareness to stem the spread of disease. The Red Cross will also continue to help manage the relief camp in Arayanake while villagers' homes are being re-built.

The International Federation of Red Cross and Red Crescent Societies (IFRC) launched a 3.6 million Swiss Francs (3.65 US Dollars) emergency appeal to support the Sri Lanka Red Cross Society in providing relief and longer-term recovery assistance to 40,000 people over the next 18 months.