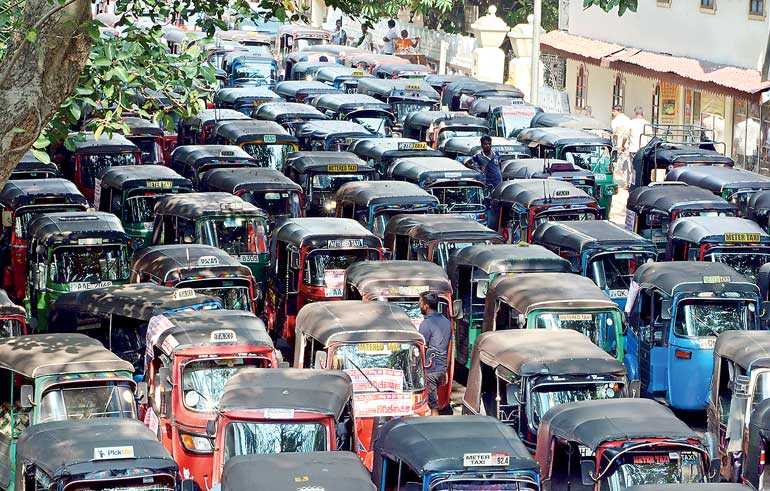 While almost all road users may complain about the undisciplined driving of three-wheeler drivers, most would have hopped into one at least in case of an emergency as there is no better alternative mode of transport – Pic by Shehan Gunasekara
The recent proposal to impose a minimum age limit of 35 for three-wheeler drivers caused some level of controversy until the proposal was shelved, bowing down to the opposing forces.

The opponents were of the view that "these youngsters are self-employed rather than burdening the Government for jobs", "it is unethical and not liberal to impose such restrictions" and "if there is a labour shortage, the employers should increase wages rather than force youngsters to accept low paying jobs", etc.


An indispensable industry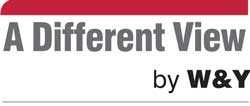 While the registered number of three-wheelers in Sri Lanka is well over a million, one may make a wild guess to arrive at a half a million population who are employed as full time three-wheeler taxi drivers – it could be higher or it could be lower. This would be around 5% of the national labour force which is a substantial proportion.

While almost all road users may complain about the undisciplined driving of three-wheeler drivers, most would have hopped into one at least in case of an emergency as there is no better alternative mode of transport.


The core problem to the economy

The road accidents are given as the primary reason to bring controls to this industry. However, in the writer's opinion, the bigger problem is the fact that 5% of the country's labour force and possibly the most energetic (considering their young age), being employed as taxi drivers is a dampener on long term economic growth of the country.

As the writer himself has sought the assistance of three-wheelers in many occasions, he has had the opportunity to speak to quite a few taxi drivers over time. The ambition of many of them is to learn the Korean language and seek employment in Korea. In fact, around 50,000 Sri Lankan youth could be employed in Korea currently. Clearly they are not driving three-wheelers in Korea but possibly engaged in export-oriented manufacturing jobs. What this tells is that the taxi drivers are pushed to this job due to the unavailability of alternative employment options in Sri Lanka.


How to divert the three-wheeler economy

It should be obvious that two factors need to be addressed if the three-wheeler economy is to shrink.

Firstly, on the demand side, better alternative modes of transport should be available to the public. Say, at least if the proposed (and long delayed) monorail network is implemented in Colombo, the demand for three-wheeler rides would subside sharply. Hence the poor transport network is a key factor that has created the demand for a three-wheeler economy.

Secondly, on the supply side, better employment opportunities should be available to the youth. In the absence of such opportunities, the natural tendency had been to become three-wheeler taxi drivers. The challenge for the Government is to ensure that industries and companies are set up in Sri Lanka (with an export bias), and these youngsters are able to get themselves trained so that they could be employed in those industries and companies.


The solution is simple, implementation is elusive

The economic need to curb the three-wheeler industry should be clear to all. However it couldn't be achieved through short term abrupt actions such as imposing an age limit. Instead, it should be a gradual process where the Government achieves the following simultaneously:

nMake better employment opportunities available – Develop SME sector by providing access to global markets and technology, possibly via partnerships with private sector. Attract both international MNCs and local investors to invest in manufacturing sectors with an export bias – automobile, electronics, etc. This could be via negotiations at Government level utilising the bargaining tools at its disposal (allowing increased access to Sri Lanka, trade imbalances and threat of tariffs, etc.) and attractive short term tax concessions.

nMake training opportunities available to youth (set up Training Institutes at significantly subsidised fees, etc.) so that they could be employed in the above sectors.

nMake better transport modes available to public – Public transport system should be developed (e.g. – speedy implementation of monorail network in Colombo, etc.) so that the need for three-wheelers would be reduced.

Government investment – key catalyst to the solution

Interestingly enough, the above solutions should be a part of the economic development road map of Sri Lanka and not a solution for the three-wheeler problem per se. In other words, a sound sustainable economic growth strategy itself would address problems such as these automatically.

Having said that, a sound economic development drive should involve a significant investment on the part of the Government and that's why the public investments cannot be curtailed at the expense of a premature fiscal consolidation exercise. For instance, the three solutions given above would involve a substantial annual investment from the Government over a five year period.

The lasting solutions for problems need to be implemented consistently over a substantial period of time and short-term fixes will not address the core issue.

(The writers can be contacted via [email protected]).