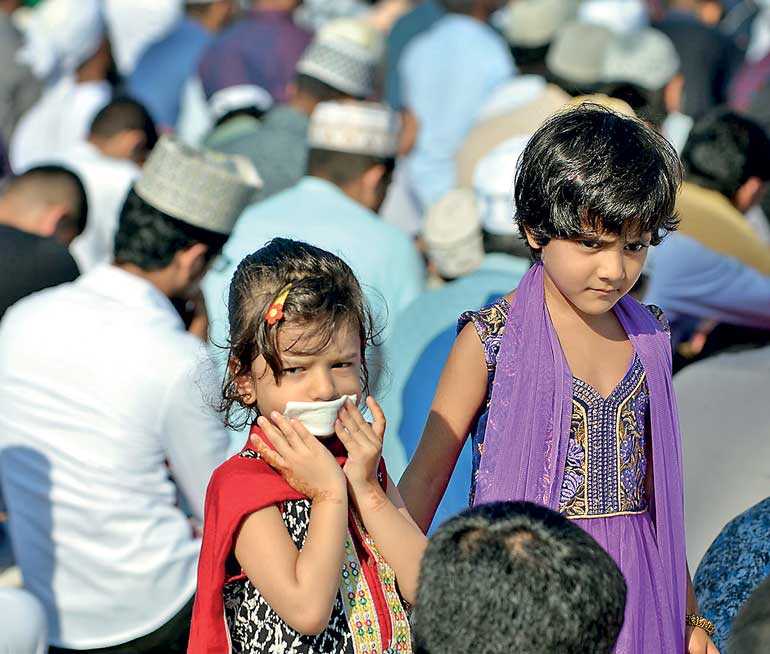 The MMDA reform exercise must remain true to its principal constituency, Muslim women and girls

– Pic by Shehan Gunasekara
Muslim Personal Law Reform Action Group responds to public conversation on Muslim Marriage and Divorce Act
After the tragic and dastardly Easter Sunday attacks of 21 April, the Muslim Personal Law Reform Action Group (MPLRAG) issued a statement of condolence and thereafter remained silent in our advocacy for the past month in memory of those who were killed. We wanted to respect and participate in the space for grieving by families and communities. The events of the past month have overwhelmed our nation and we call for more attention to be paid to all the families affected and to take much needed space and time for reflection and healing.

Sadly, but predictably, we also saw forces of hatred and misogyny intensify and permeate the discussions in public and private places, print, air-waves and internet as well as in Parliament and policy spaces.

We could hear the voices of sanity drowned out by those steeped in prejudice and sanctioned ignorance. We saw Muslims being forced into performative atonement and self-policing. We also saw prejudice and hate dictate regulations and attempting to dictate law.

As expected, Muslim women are bearing the brunt of it. To the oppression from within the community, an oppression from the state was introduced. The lived realities of Sri Lanka's Muslim women just got worse.


Many eyes on MMDA

It is in this context that we have observed, with a great deal of anxiety, an increased attention among many to the Muslim Marriage and Divorce Act (MMDA) and particular attention to the lack of a minimum age of marriage for Muslims of Sri Lanka. The principled calls for reform of MMDA particularly by Muslim women spans over 30 years and has been more visible in the public domain at least for the last three years.

We note with trepidation, that the current heightened interest towards reforms to the MMDA is motivated by prejudice, majoritarian entitlement and crass opportunism to capitalise at a time when the community is feeling vulnerable.

We therefore demand that any reform to MMDA should focus on addressing the long-term grievances clearly articulated by Muslim women for over three decades.

It should seriously consider what Muslim women have put forward as solutions based on their lived realities and their beliefs informed by faith, rights, and the constitution. We caution that any approach that does not take this into consideration will lead to further victimisation and oppression. We do not consider All Ceylon Jamiyyathul Ulama (ACJU) as representing the interests of the Muslim women and girls.

Their past conduct demonstrates that they have contributed to the control and oppression towards their own political and communal interests.

The best interest of the Muslim women and girls

MMDA reform has been pushed into the Government's agenda in a policy environment that is emotionally charged for Muslim communities and driven by prejudice of certain non-Muslim quarters.

Therefore MPLRAG, which consists of lawyers, scholars, and activists, considers it imperative to raise its voice.

The reform exercise must remain true to its principal constituency – Muslim women and girls. At this juncture, we will work to ensure that the reform conversation is not hijacked by those forces who are not interested in the wellbeing of the community nor leave it to be held in continuous hostage by anti-reform forces within the community.

We strongly believe that the antidote to extremism is freedom, equality, and justice to all.

Towards this end, and till MMDA is reformed, Muslim women continue to speak out and we demand to be heard by our own communities and the State.