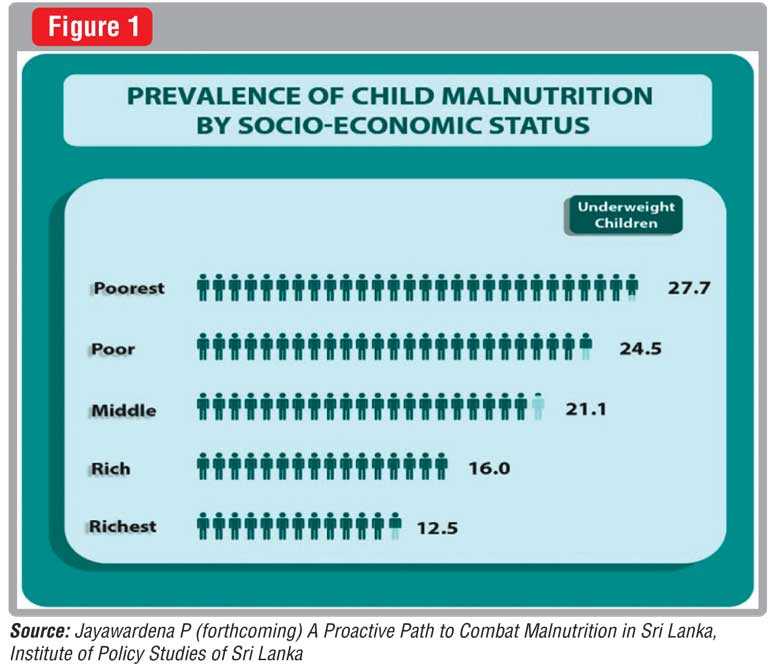 By Priyanka Jayawardena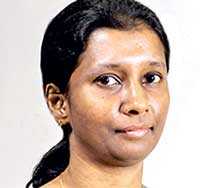 Although, Sri Lanka performs well in most health indicators, child nutrition remains a major issue. According to the Demographic and Health Survey (DHS) 2016, in Sri Lanka, more than 20% of children under five years are underweight. Unsurprisingly, malnutrition is especially prevalent among poor households.

Successive governments have implemented several programs to improve child nutrition in Sri Lanka. Of these, school and preschool meal programs are key to fighting malnutrition among young children. Free meals distributed in schools fulfil up to one-third of children's daily nutritional needs. Some parents send their child to school with the promise of a meal.

Unfortunately, due to the COVID-19 pandemic, schools and preschools have been closed for nearly three months and until further notice. To make matters worse, breadwinners in many poor households have already lost their jobs or sources of income, due the economic disruption caused by the COVID-19 crisis. As such, missing out on school meals may lead to nutritional deficits of thousands of poor children in Sri Lanka.

This is a grave situation, as nutritional shocks during childhood can result long-term effects on health and education outcomes. Given this context, the blog will discuss some steps that can be taken to mitigate nutritional fallouts among vulnerable children.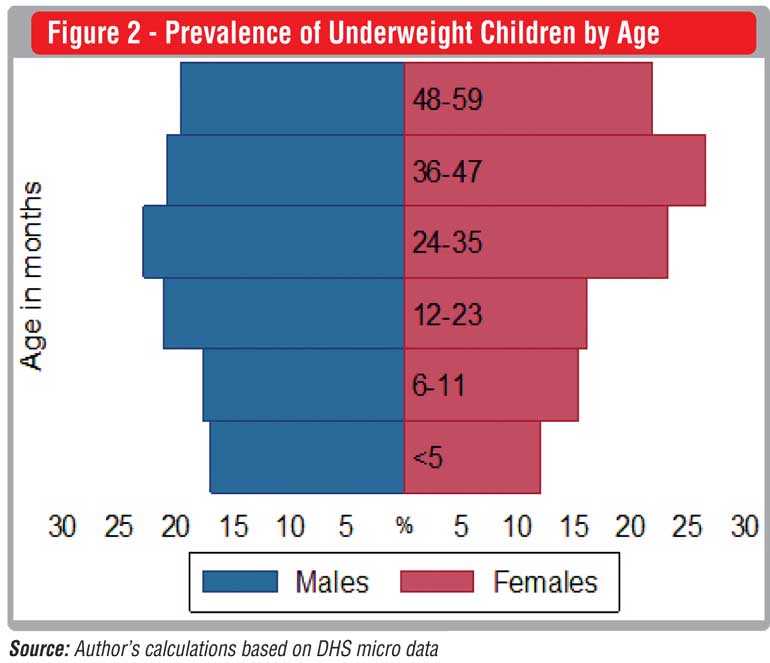 Causes of child malnutrition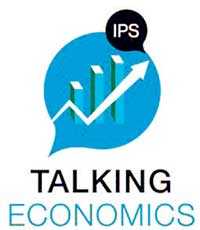 Statistics show that children from low-income households are more likely to be undernourished than children from high-income households. In fact, the number of underweight children among low-income households is almost double, compared to high-income households.

IPS research on combatting malnutrition in Sri Lanka reveals that one of the main reasons for child malnutrition among poor households is the lack of protein-rich food in daily diets. Further, it reveals that growth deficiencies significantly increase with the child's age, especially after the first two years. For instance, of the 24-59 month old children in Sri Lanka, 22% are underweight. Child growth retardation indicates inappropriate food intake, in terms of quantity or quality.

Additionally, nutritional deficits in childhood can result in irrecoverable growth deficiencies. Research has shown that inadequate intake of specific micronutrients, such as iron, folic acid, and iodine stunts the development of the brain and nervous system. Against this background, school and pre-school meal programs are key to address the nutrition gaps of poor children.


Children missing out on school meals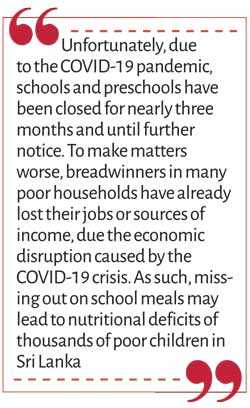 The daily school meal program delivers vital nutrition to nearly one million children in Grades 1-5 and covers 80% of Government schools, costing around Rs. 6 billion annually. Similarly, the preschool nutrition program aims to improve the nutritional status of young children in vulnerable areas. In these programs, schools follow approved guidelines to fulfil children's daily nutritional needs and these meals are healthier than food brought from home.

For most poor children in Sri Lanka, this is usually the only nutritious meal for the day.

When schools are closed, children miss out on food services worth at least Rs. 650 per month, while preschool children miss around Rs. 370 worth of food supplements per month. For parents, it is costlier to feed children, because retail food prices are higher than schools' bulk-purchasing rates. Thus, losing school meals during the pandemic will escalate food-related financial burdens of poor families.

Aiming to ensure food security in households during the COVID-19 crisis in Sri Lanka, the government has introduced several relief measures, including price controls for rice and vegetables, the distribution of vegetables and fruits by the Government, and home gardening.

Further, a consumption support of Rs. 5,000 per month was given to Samurdhi recipients and other vulnerable groups, including some informal workers, during the lockdown period. However, as discussed in a recent IPS blog, these measures are not sufficient to battle hunger and nutritional deficiencies, primarily due to poor targeting and administration issues.


Way forward

Considering the fiscal burden imposed on poor families during the crisis, the Government should consider redirecting funds and resources to expand emergency nutrition services for targeted groups – infants, school children, pregnant mothers, etc. Some possible options are discussed below.

The current crisis is unprecedented, and it is unclear how long school closures will last; primary grades, especially, will not be opened at least until September 2020. Due to the precautionary health measures in place, it is difficult for schools to offer food services while the threat of COVID-19 is present. Instead, the Government can take alternative measures, with the involvement of school authorities – school principals and teachers – to ensure that the needs of low-income children are met during these extended school closures. Some of the recommended measures include delivering rations and scaling up cash and voucher programs. In Argentina, for instance, there is already a program in place to support mothers with children under five years of age by providing cash benefits; the benefit is now increased to include the cost of missed school meals. In Sri Lanka too, the Government should consider converting allocations for the school meals program to cash vouchers or food packs, to support families with children under 10 years old. After the crisis, the Government should introduce a special nutritional meal program for school children that includes fortified rice to make up for the growth failures during the crisis period.

Further, the UNICEF recommends the rapid expansion of basic nutrition and health services in the aftermath of an emergency; this can dramatically improve the nutritional status of children. For instance, a few months after the earthquake in Haiti, nutritious food, including ready-to-use therapeutic food (RUTF), was distributed to about four million Haitians.

The Sri Lankan Government should also consider implementing special nutrition interventions, including the use of RUTF to treat malnourished children as a part of primary health care services.

Unless the Government acts immediately, by meeting the nutritional needs of vulnerable children, the disparities in health and educational outcomes caused by the COVID-19 crisis will be felt for years.
[This blog is based on a forthcoming IPS publication 'A Proactive Path to Combat Malnutrition in Sri Lanka'. Priyanka Jayawardena is a Research Economist at the Institute of Policy Studies of Sri Lanka (IPS). To talk to the author, email priyanka@ips.lk. To view this article online and to share your comments, visit the IPS Blog 'Talking Economics' - http://www.ips.lk/talkingeconomics/]