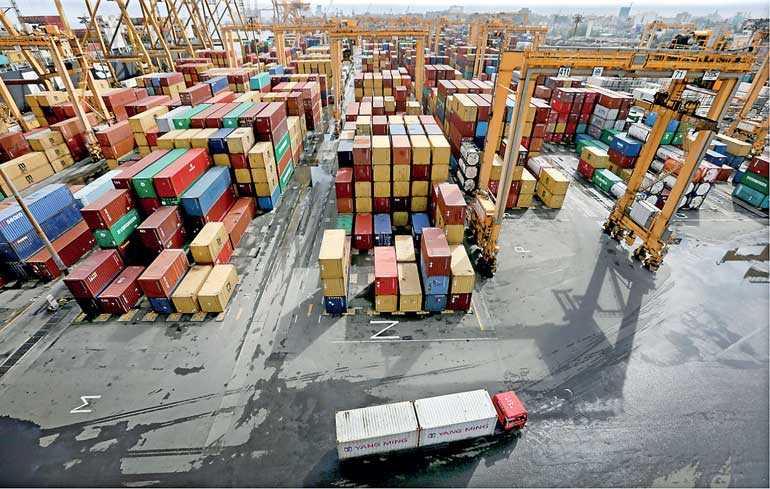 By Medium-scale Exporters

We are a set of medium-scale exporters who welcome the idea of fair trading. We are very much interested in the article published on 31 July 2018 under the banner 'Strong monopoly regulations a must if Sri Lanka needs to be an international centre of excellence' by The Fair Trader. We're interested in getting our exports delivered to buyers safely and with the best available competitive rates. We are not worried about what the Minister says or what CASA does unless it directly affects our exports which are the cream of the economy.

How does a monopoly work in shipping agency business?

We've been using several shipping lines in the container trade to export our goods from time to time. We inquire about rates from all competitive shipping lines (JV offices) or their agencies before selecting the final carrier of our choice. There are some conglomerates that have several joint ventures with shipping lines or represent several shipping lines as agents but all these are operated as independent offices with a separate set of people. We've been getting rates from these shipping lines within these organisations as well as other single organisations. We've received pretty good rates from some of these shipping lines within these conglomerates sometimes better than the single represented lines. Therefore, we are unable to understand how a monopolistic situation exists in the shipping agency business.

All these shipping lines, whether they're within a conglomerate or an individual line, compete with each other. As far as we know, the shipping agency or the local JV office cannot set pricing for any shipping line. All pricing is done by the shipping lines themselves and the local representatives are just the mouthpieces of these lines. So how will a monopoly exist in the shipping agency business?

Do the shipping lines allow such monopolistic practices?

The shipping lines have appointed these local companies as their agents or have selected them as their joint venture partners in Sri Lanka. All these shipping lines have done their due diligence before appointing or partnering the local companies. We're sure that these principal shipping lines are fully aware of what other lines these companies are representing or have partnered with as these are no secrets. If these shipping lines have the confidence that such representations have no impact on their businesses as long as their businesses are operated independently and professionally, why should anyone else worry?

Exporters – are you actually affected by so-called agency monopoly?

Our dear friends please speak loud. Are you affected by such monopolistic shipping agencies? Are you getting competitive rates from these so-called monopolistic conglomerates or are they always offering you higher rates? If you are getting competitive rates, what's the problem exporters are having? Are you being deprived of fair trade? If so, please enlighten us too as we've not come across such a situation yet. We were able to negotiate rock bottom rates from all lines whether they were within a particular group or not.

Representing several shipping lines

or brands

Representing or partnering several shipping lines is common in the world. In the Middle East, only a few agency companies, namely Kanoo Group, Sharaf Group and GAC, represent over 80% of shipping lines. They've separate independent offices for these lines. This has been in existence for more than three decades.

Now if we look at the apparel exporters of Sri Lanka, we all know the top four groups handle many international brands. Same companies manufacture clothing for rival brands. This is not only happening in Sri Lanka but at many other locations as well. So why have such international brands selected these giant apparel manufacturers to stich their garments knowing that competitor brands have also been stitched by the same owners?

Look at Singer Sri Lanka and Soflogic who sell different international brands such as Sony, Panasonic and Samsung. What do you call it? A monopoly?

Our view

As medium-scale exporters, we're not affected by any monopolistic practices by any of these shipping lines or their partners or agents. If someone says such a monopoly exists that is a huge myth as all pricing is fixed by each shipping line individually and not by their local partners.

We appeal to the public not to get misled by such mythological ideas by so-called 'fair traders' who may have other vested interests and who may never have traded. We urge all exporters to come forward and disarm these misleading comments from a few people with vested interests and who have no interest in safeguarding the exporters of Sri Lanka.