A sustainable and inclusive growth agenda
By Dr. Tubagus Feridhanusetyawan
Leveraging on success

Since the mid-1980s, durable reforms coupled with prudent macroeconomic management have brought steady progress to the South Asia region (Bangladesh, Bhutan, India, Maldives, Nepal, and Sri Lanka), making it one of the world's fastest growing regions.

Real GDP growth has steadily increased from an average of about 3% in the 1970s to 7% over the last decade. Although growth trajectories varied across countries, reforms supported strong per capita income growth in the region, lifting over 200 million people out of poverty in the last three decades. Today, South Asia accounts for one-fifth of the world's population and, thanks primarily to India, contributes to over 15% of global growth.

A newly-released paper by the IMF's Asia and Pacific Department finds that South Asia is poised to play an even bigger role in the global economy going forward, in both relative and absolute terms. Despite the recent slowdown, South Asia's contribution to global growth is set to increase over the medium to long term, while more mature economies decelerate. Greater economic diversification, with an expansion of the service sector, improvements in education, and a sizeable demographic dividend are among the key elements underpinning this performance.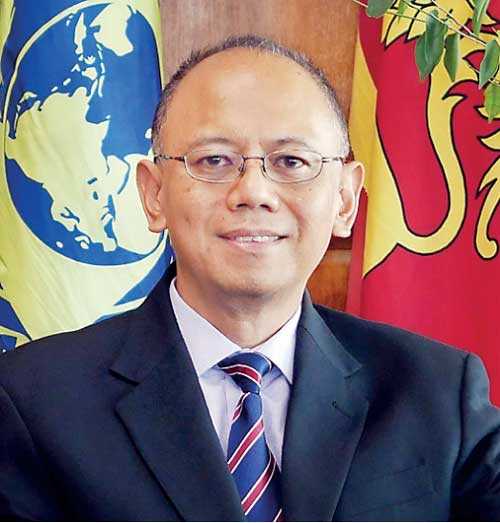 Based on demographic trends, more than 150 million people in the region are expected to enter the labour market by 2030. This young and large workforce can be South Asia's strength, if supported by a successful high-quality and job-rich growth strategy. Amid a changing global economic landscape, South Asia will need to leverage on all sectors of the economy in a balanced way, supporting improvements in agricultural productivity and a sustainable expansion of manufacturing, while promoting higher-skill services, to achieve this goal.

To build on the strong performance to date and allow for growth to take off in earnest, the countries in the region will need to step up their policy and reform agenda. South Asian economies can further open up to trade and foreign direct investment (FDI), improve governance and infrastructure, foster financial development to enable more efficient allocation of resources to the private sector, and reduce the significant state footprint in the economy.

The region will also need to prepare its workforce for the challenges of the twenty-first century to be able to fully reap the benefits of its demographic dividend. Investing in human capital and addressing the large informal sector—taking significant steps to strengthen women's economic empowerment and labour force participation and support the youth—would bring sizeable economic gains to the region.

Sustained structural reform efforts, including trade and FDI liberalisation, could significantly increase per capita real GDP growth in the region. Model simulations conducted by IMF staff suggest that, under a full liberalisation scenario, South Asia could contribute about a third of global growth by 2040.
Unlocking Sri Lanka's growth potential

Sri Lanka shares a somewhat different growth story than the rest of South Asia and has already reached upper middle-income status. Yet, it stands to gain significantly from economic reforms to realise its high economic potential, especially since it will not enjoy the demographic dividend of its South Asian neighbours as its population has already started to age.

Sustained economic reform could, for example, allow Sri Lanka to increase agricultural productivity, improve the allocation of resources, climb up the quality ladder in manufacturing, and further develop the service sector as part of a job-rich growth strategy.

While Sri Lanka undertook economic reforms in recent decades, the reform path was not steady. A first round of economic liberalisation took place in the late 1970s, with trade and FDI reforms and legal protection of foreign-owned assets from nationalisation, with a second wave of reforms in the 1990s. After the end of the civil war, trade protection rose, with increases in import taxes, and there was limited progress in the liberalisation of State-Owned Enterprises (SOEs). As a result of the uneven reform path, export diversification has been limited and Sri Lanka's share in global trade has been declining gradually in recent decades.

Reform efforts have intensified again in recent years, with the launch of the Inland Revenue Act, advances in fiscal consolidation, energy pricing reforms, and the central bank's transition to flexible inflation targeting. Ongoing efforts to remove the still large number of para-tariffs would be an essential step to advance trade liberalisation and attract investment, in parallel with efforts to mobiliSe other revenue sources and secure sustainable public finances. These measures should proceed in parallel with stepped-up governance and anti-corruption reforms, with a special focus on SOEs. Prudent macro-fiscal management will be critical, given an elevated public debt.

Sri Lanka can also achieve significant economic benefits by facilitating women's labour force participation, including through greater access to childcare services, enhanced maternity-leave benefits, and greater use of flexible work arrangements. Initiatives to reduce skill mismatches, for example through education programs and vocational training, would also help reduce high youth unemployment.
Building reform momentum

Recent elections in most South Asian economies, including forthcoming ones in Sri Lanka, offer a propitious window of opportunity to accelerate the reform agenda. Cross-country evidence finds a higher likelihood of achieving more reforms, at lower cost, in the first two years of a government office. A frontloaded reform program is also more likely to succeed as it provides more time to see the reforms bear fruit.

Clear communication on the benefits of the reforms and prioritisation based on their expected macrostructural impact are key to building reform momentum. Stronger social safety nets are especially important in supporting the most difficult structural reforms, minimising their distributional impact on the most vulnerable segments of the population, and promoting strong and inclusive growth. To ensure the growth path remains as strong as sustainable, new policies and initiatives also need to remain mindful of fiscal, financial, and environmental risks.

[Dr. Tubagus Feridhanusetyawan is the International Monetary Fund (IMF) Resident Representative based in Colombo.]