---
Gotabaya Rajapaksa's recent speech at the Viyathmaga Convention is incredible ('Gotabaya on

democracy, rule of law and justice'). Rajapaksa says things like "[t]he rule of law is critical to any discussion of national security."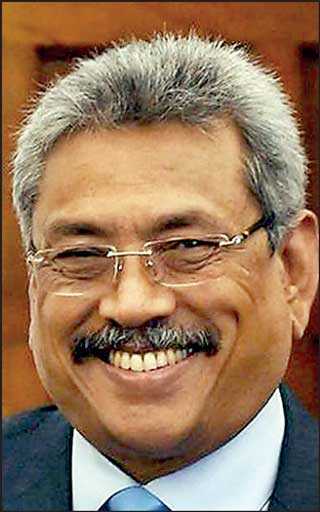 Gotabaya Rajapaksa




And he reminds readers that "[t]he law must apply to all equally." Unfortunately, that's precisely what will not happen if the Rajapaksas are back in power.

Moreover, his portrayal of the way the civil war ended is preposterous. Among other statements that are palpably false, Rajapaksa asserts that "[r]escuing them [Tamil civilians] from danger was our primary aim." Really?!

As election day draws nearer, it won't be surprising to hear far more about national security, law and order and the urgent need for stable, competent leadership. Nevertheless, Gotabaya Rajapaksa shouldn't be allowed to whitewash his record.

He's an alleged war criminal who has the blood of Tamil civilians on his hands. He's widely and credibly believed to have overseen a disappearance and torture machine. He's extremely corrupt. He's a demagogue and a racist who helped his brother take the country along a dangerously authoritarian path.

If Gotabaya Rajapaksa wants to give speeches that are completely disconnected from reality, that's his prerogative. But he deserves to be called out for it.
Taylor Dibbert

Takoma Park, Maryland (USA)