By Nirasha Piyawadani
---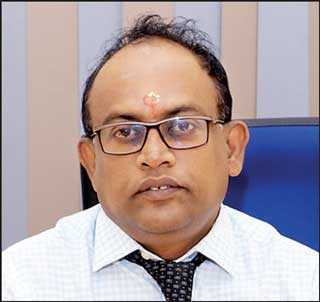 Jaffna Teaching Hospital Deputy Director Dr. Janmunantha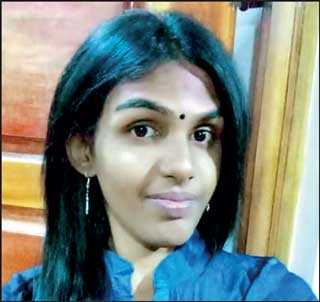 Jaffna Transgender Network Founder Angel Quientes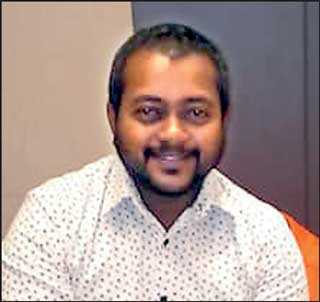 Venasa Transgender Network Founder Thenu Ranketh
---
Olu Natasha, a 34-year-old trans woman from Peliyagoda in Colombo, is one of many in the transgender community
awaiting the surgery that would help her complete her gender transition.

"I am a complete woman by heart," she says, "but there is no place to perform the surgery."

One of the challenges faced by the LGBT community is accessing the healthcare they need. Public hospitals lack facilities to do surgeries, especially gender transition surgeries. Even where services are available in private hospitals, not everyone can afford them.

"Government hospitals do not have the necessary facilities. I can't afford it privately. Since my family kicked me out, I have to do whatever necessary to survive. Due to this, I get mentally down and have even used drugs to forget," Olu says.

It was a significant moment then when this February the Jaffna Teaching Hospital authorities in the north of the country announced that a trans person had undergone successful surgery in a public medical centre there. Two more Government hospitals in Colombo have also done a few pioneering procedures.

Thenu Ranketh, a 38-year-old LGBT+ activist, the founder of Venasa Transgender Organisation, explains the impact: «The comfort that a transgender person feels when she/he/they receive the body they desire after surgery is paramount. That person starts to feel incredibly happy."

"Gender reassignment surgery is one of the most powerful factors in determining whether a transgender person continues living as a human," he says. "When they don›t have the body that suits their mind, some people can›t bear the stress and even try to commit suicide."

In 2019, the World Health Organization updated its policies so that transgender would longer be classified as a mental and behavioural disorder in their global manual, instead they would be defined as: "a marked and persistent incongruence between a person's experienced gender and assigned sex".

According to the US National Center for Transgender Equality, some, but not all, trans people will want to, or will be able to undergo medical treatments to make their bodies more congruent with their gender identity and help them live healthier lives.

"While transition-related care is critical and even life-saving for many transgender people, not everyone needs medical care to transition or live a fulfilling life," explains the center.

For those for whom surgery is a desirable and medically appropriate procedure, typically, Ranketh explains, "Transgender people start receiving hormone therapy after attending basic psychiatric clinics. Through these sessions, their outer body begins to change gradually. For that change to be complete, the necessary surgeries must be performed."

Ranketh adds: "The first problem a transgender person faces when seeking medical treatment and surgery advice is from doctors and nurses. They try to influence or change the mind of the person who comes to seek treatment or surgery." Unsolicited advice includes: "Why can't you stay like this? Just be patient."

Sri Lanka criminalises same-sex relations and the gender identity or expression of trans people. A law banning "impersonation" is sometimes used to target transgender people. "Authorities use these powers to harass, detain, and extort gay, lesbian and trans gender people who also face societal discrimination," according to the 2021 Human Rights Watch world report.

During the interview we had with Ranketh he commented that there are times when cultural beliefs and religion influence doctors' behaviour. This is why, he argues, it is imperative to train doctors on the latest treatments and surgeries and make them more aware of the needs of the LGBT+ community.

Angel Quientes, a 24-year-old activist and the founder of the Jaffna Transgender Network, comments: "Tamil culture is a culture with strict discipline and many customs. It is very challenging for us to bring sensitive issues such as the LGBT community, or their health needs, or gender reassignment surgery into public discussions. We may be subjected to harsh criticism too."

"The majority of our country still does not have a proper understanding of this community. Very few people come out as an individual of the transgender community in the Jaffna district with most living in the closet. That is why I was initially hesitant to give information to the media about the need for surgery," she adds.

While the February press conference was the first public announcement, Dr. C.S. Jamunanantha, the Deputy Director of the Jaffna Teaching Hospital, says, some surgeries had already been carried out in private, due to concerns about possible reaction. "Without public awareness," he says, "the public will not have a good response. The patient's privacy is very important."

Dr. Jamunanantha explains the hospital's approach: "For the last two years, we have created a multi-disciplinary team that consists of two psychiatrists, one endocrinologist (specialising in the endocrine glands and hormones), one plastic surgeon, two neurosurgeons along with our director." The hospital now also has a psychiatric clinic for those who have undergone surgery.

Applicants are assessed for any underlying psychiatric illness, and treatment is offered for one year, including consultation with endocrinologists before surgery can be considered.

Dr. Jamunanantha says so far about five hundred people have been registered for surgery all over the country. "They have psycho-social needs to help them to adapt to the community. This is very difficult with the cultural barriers in the country. We need to do a lot of advocacy especially since it [the service provision] is very behind for trans people. There is a lot of ethical and cultural concerns too. We need to receive proper training for these services in future."

Olu Natasha hopes facilities will be both nearby and affordable for all those assessed very soon but knows more patience will be required. "The place where a woman's identity first appears is the breast area," she says. "But it is difficult to perform all the necessary surgeries at once. I need to attend a clinic under a psychiatrist in order to proceed."

Dr. Jamunanantha is acutely aware that more people need help. "The transgender community is coming forward with our support and counselling. But we need to get modern technology so we can mobilise our resources better and gain confidence through proper training to help them more," he says.
---
(This story was produced by Nirasha Piyawadani behalf of Daily FT. It was written as part of a media skills development programme run by the Thomson Reuters Foundation supported by the Swedish Postcode Foundation. The content is the sole responsibility of the author and the publisher.)
---