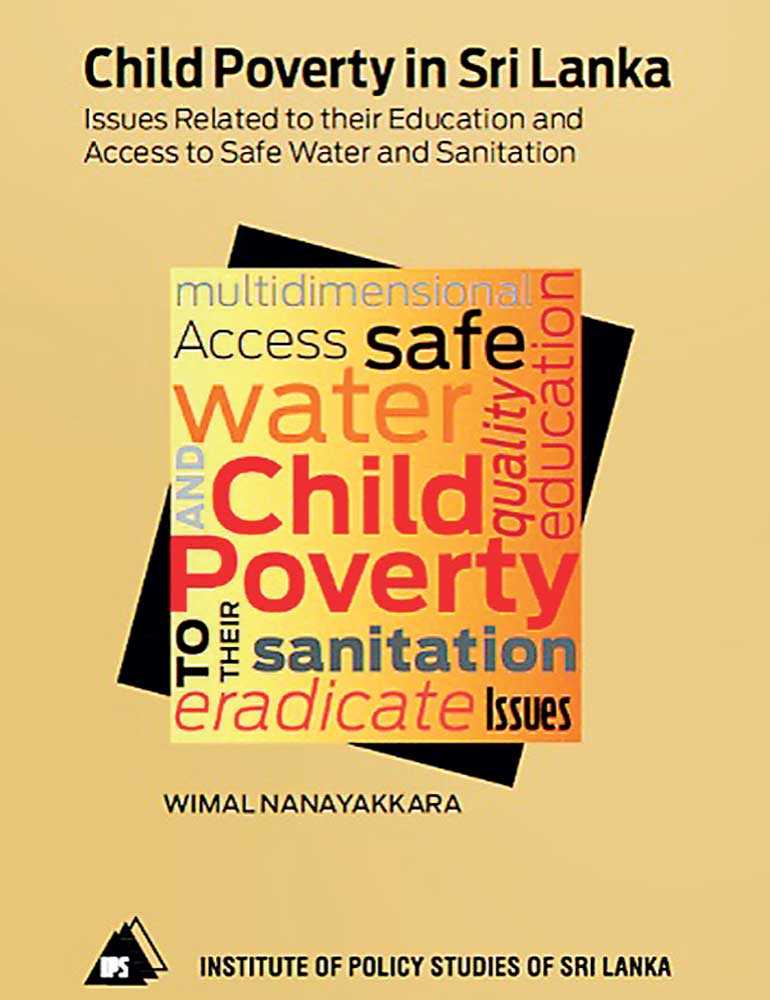 Latest IPS publication examines child poverty

in Sri Lanka
The highest share of poor children in Sri Lanka (23.1%) are living in households headed by 'Agricultural, Forestry, and Fishery Labourers,', with nearly 40% of the poor children are living in households headed by those who are engaged in agricultural and related activities, latest research shows.

These findings were revealed in the latest publication by the leading economic think tank in the country, Institute of Policy Studies of Sri Lanka (IPS) on child poverty in Sri Lanka. The report was authored by a Senior Visiting Fellow of IPS, Wimal Nanayakkara.

The author highlights that sufficient attention needs to be given to develop the agricultural sector to improve the living conditions of the people engaged in agriculture-based livelihoods and their families.

The publication also examines regions in Sri Lanka which have a large number of children affected by poverty. It shows that Batticaloa district, with 63,000 out of the 706,902 poor children in Sri Lanka has the highest share of children affected by poverty – 8.9%.

Nanayakkara also draws attention to the importance of sustainable eradication of extreme child poverty, as it could lead to an intergenerational poverty cycle. Free education including university education, compulsory education for all children from age five to 14 years, universal health care facilities, are provided even in the most remote areas and a range of other welfare programmes have been implemented for more than six decades. These have contributed to impressive results in education, health and reduction of poverty and improving the living conditions of people across the country. However, there is more to be done, he shows.

The study aims to have a closer look at poor and vulnerable children in Sri Lanka, who are faced with various deprivations, related to access to education, safe water and sanitation.

'Child Poverty in Sri Lanka: Issues Related to their Education and Access to Safe Water and Sanitation' can be purchased from the Publications Unit of the IPS, located at 100/20, Independence Avenue, Colombo 7, and leading bookstores island-wide. For more information, contact the Publications Officer (Amesh) on 0112143107/0112143100 or email [email protected].