The Ceylon Chamber of Commerce recently launched a working draft of 'Sri Lanka Economic Acceleration Framework 2020-25' towards building a $ 135 billion economy by 2025. Today we feature the Manufacturing Working Group proposals from the document.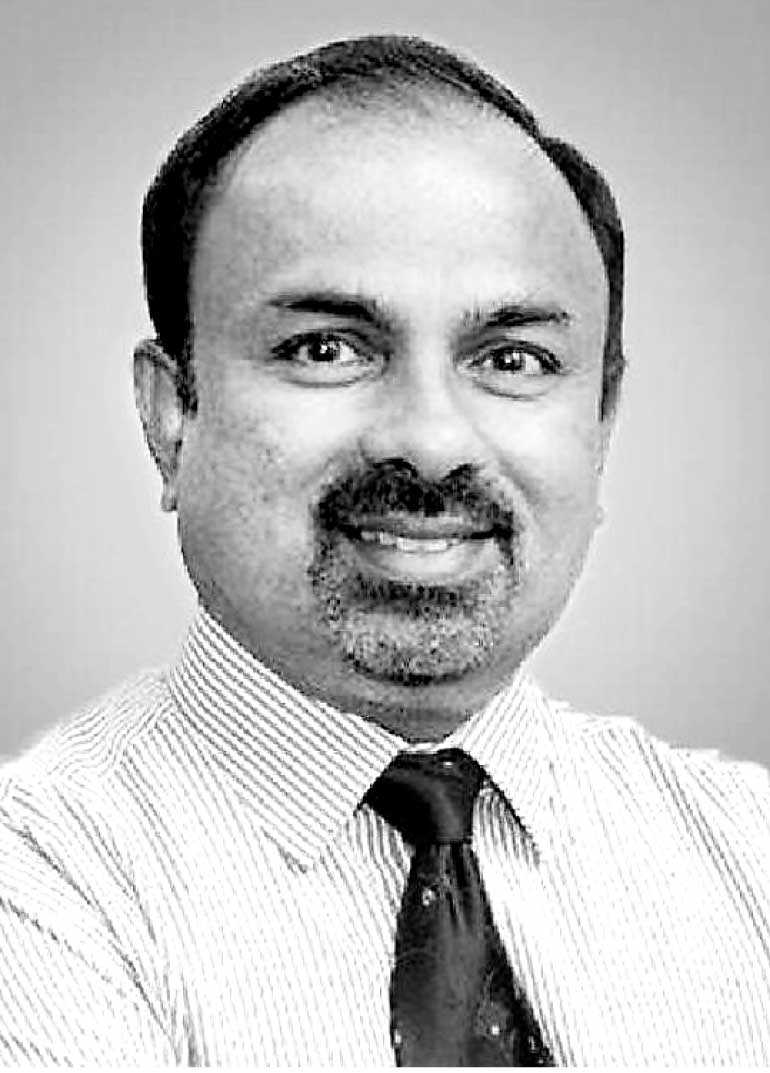 Lead:

Hemas Manufacturing Ltd. CEO Roy Joseph

Members of the working group: Ceylon Biscuits Ltd. Chief Executive Officer Nalin B. Karunaratne, International Distillers Ltd. CEO Sumit Law, Alpha Industries Ltd. Director Operations Sanjev Perera, Polypak Secco Ltd. Financial Controller Nilantha Deetiratne, Teejay Lanka PLC Chief Financial Officer Salman Nishtar, Modern Pack Ltd. Director/CEO D.S.J.V. Costa, Singer Industries Ceylon PLC Director Kelum Kospelewatte, Richard Pieris & Co PLC Director Viville Perera, Siam City Cement (Lanka) Ltd. Procurement and Logistics Director Thusith Gunawarnasuriya, Associated Motorways Ltd. Director Lasantha Wijeweera, Lanka Tiles PLC General Manager-Finance Tyrell Roche.
1. Overall policy consistency for manufacturing

nFormulate a clear national vision/ strategy for manufacturing to encourage investment into the sector (domestic and foreign).

nCoordination/alignments between respective line ministries and departments (trade, finance, education and more).

nSet up a high-level committee comprising of private and public sector stakeholders to drive the strategy for manufacturing.

nEnsuring periodic review on the progress against stated action plans.
2. Amalgamation and modernisation of Industrial Parks and Export Processing Zones (IP&EZs) for the Sri Lankan economy to progress and move into technologically-advanced, higher value-added industries
Set up designated zones for manufacturing to address;
Lack of industrial land
Upgraded with modern infrastructure and necessary infrastructure to ensure availability of employable labour
Supported with sustainable environmental policies
Other ancillary facilities such as proper waste and emission management, water treatment facilities to attract investors and ease the business operations
Bring existing Industrial Parks and Export Processing Zones, presently managed by different
Government agencies under one entity for prudent management and dissemination of information to the investor community.
Develop a PPP approach to developing and managing the industrial zones.
3. Implementation issues of laws governing business operations due to corruption

Improve Sri Lanka's rank to be in the top 50 by 2025 in the following indicators;
Incidence of corruption by World Economic Forum
Corruption Perception Index by Transparency International
Establish a business corruption reporting action unit
4. Re-looking at irrational tax structures in manufacturing sectors with competitive advantage

Remove unfavourable tax/duty structure for manufacture such as:
Double taxation due to dividend tax
Rationalise the product inputs that are subject to para tariffs while finished goods are imported duty free
High taxes on machinery and other equipment used in the manufacturing process
5. Attracting and retaining skilled labour (reversing brain drain)
Maintain directory of skilled categories/for specialised skill/profile.
Reorienting existing technical colleges and setting up technical colleges to cater to required industry skills.
Updating all labour related laws impacting decision to invest in the manufacturing sector.
Drive agenda for STEAM and English, in order to be relevant in the global industry.
6. Supporting services and extension services for domestically-manufactured products and imported products
Addressing policy gaps/updating policy impacting manufacturing.
Enforcing/updating (in line with international standards) of existing quality standards for domestic manufacturers and importers.
Create new standards (in line with international standards) for products that are not governed by standards.
Provide up-to-date equipment to Government for inspection and certifying purposes.