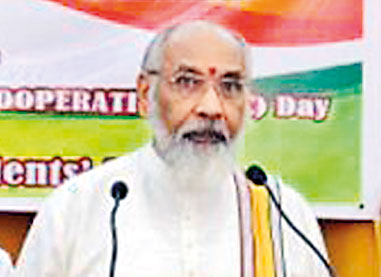 The Chief Minister of Sri Lanka's Northern Province C.V. Wigneswaran has said that he has sought India's intervention to set up a federal government system in the Northern and Eastern Provinces.

The Chief Minister made this remark at an event held in Jaffna to welcome back a group of academics from Northern Province who had gone to India for further studies, BBC Sandeshaya reported.

Describing how India intervened to rescue the Tamil people when they lived in a politically very dangerous environment, the Chief Minister expressed confidence that India will intervene this time too, to accommodate his request.

He further said that the then government accepted the 13th Amendment to the Constitution brought about by the 1987 Indo-Lanka Accord because of India government's pressure.

As a result of that Amendment, at least the North and East got two provincial councils albeit without the power, he added.

Claiming that after the end of the war, the Tamil people have been caught in a storm again, Chief Minister Wigneswaran said India has understood that a federal government is the only political solution for the Tamil issue.