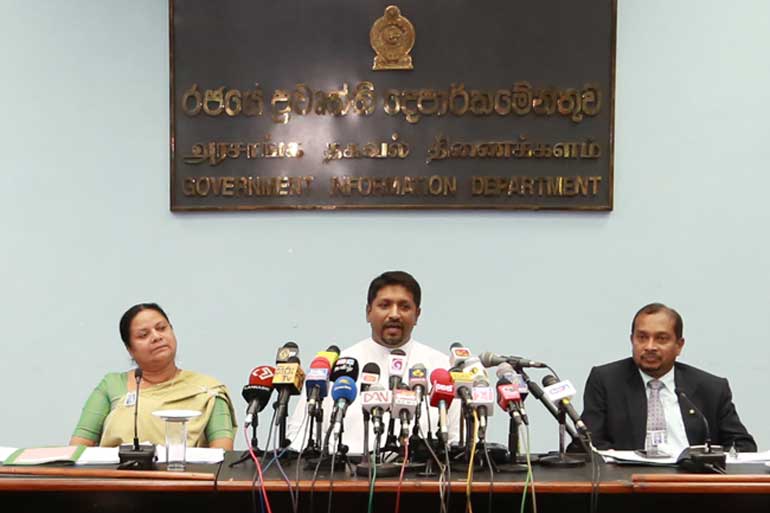 The National War Heroes Commemoration Ceremony 2016 will be held under the patronage of President Maithripala Sirisena at the War Memorial in Battaramulla on 18 May. The event is to be followed by a cultural show at the Independence Square in Colombo.

Speaking to the media, State Minister of Defence Ruwan Wijayawardene said that the Government has already launched a War Heroes Commemoration Month which is held to felicitate and commemorate the heroic war heroes who made the ultimate sacrifice and became disabled during the war to bring freedom to the country.

The State Minister further said that the Government has given priority to resolving problems and difficulties faced by the war heroes. A 'Virusara' privilege card was also launched to provide benefits to war heroes and, up to now, approximately 15,000 of them are enjoying a large number of benefits provided under the 'Virusara' card project.

Minister Wijayawardene also revealed the Government's intention to establish a separate department to assist retired war heroes. The new department will aim to provide job facilities to retired military personnel, as well as job training, improving social acceptance, counselling and assist in solving pension anomalies, he said. Steps have also been taken to resolve issues regarding the salaries of the disabled war heroes, he added. Since the Independence Day was celebrated grandly, the War Heroes Commemoration Ceremony will be held to promote reconciliation and funds that would have otherwise been spent on lavish shows would be used on welfare initiatives for war heroes and their families, the State Minister explained.

State Secretary of Defence A. G. P. Kithsiri and Chairperson of the Ranaviru Seva Authority Anoma Fonseka also took part in the media briefing.
Celebrating terrorists banned
Authorities have banned any type of celebrations to mark the fallen LTTE, a terrorist organisation, which was behind the 30 year long war in the country.

According to the State Minister of Defence Ruwan Wijayawardene, the tri-forces and the police are instructed to be vigilant of any attempt taken to celebrate terrorism.

However, the Government has allowed the public to remember their fallen relatives or the war victims without giving any emphasis to the LTTE. (News.lk)
New Act of Defence to be drafted
The Government is taking necessary steps to draft a new Act of Defence for the country, according to State Minister of Defence Ruwan Wijayawardene.

The State Minister has already held discussions with Minister of Justice Wijayadasa Rajapakshe, Minister of Law and Order Sagala Rathnayake, the tri-forces, and the police in this regard.