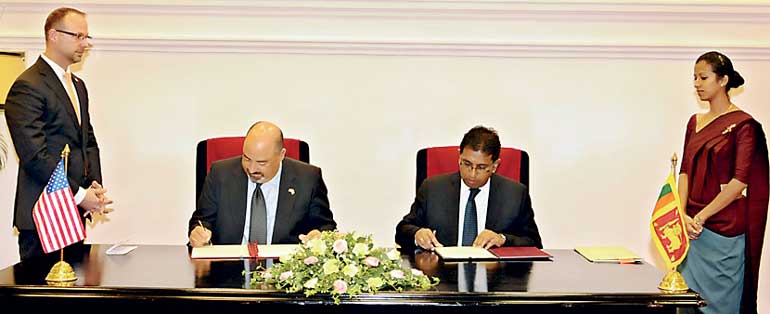 US Ambassador Atul Keshap and Acting Foreign Minister Harsha de Silva agree to $ 2.6 million in US assistance to help bolster rule of law in Sri Lanka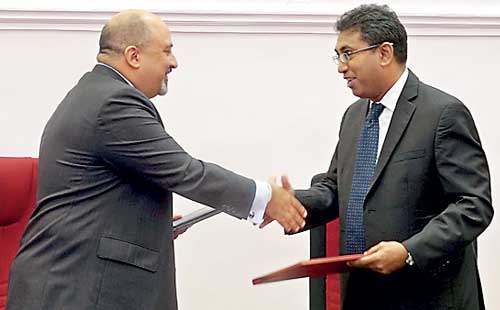 The United States and Sri Lanka agreed to implement a $2.6 million program to enhance the capabilities of Sri Lanka's criminal justice authorities to investigate and prosecute complex crimes, and improve delivery of justice for all citizens.

"A fair and equitable justice system goes to the heart of any democracy," said US Ambassador Atul Keshap. "The United States looks forward to sharing its experiences to help raise professionalism and transparency in Sri Lanka in a way consistent with international standards."

As Secretary Kerry announced during his visit to Sri Lanka in May, these new programs will help reform the justice system and include training to improve individual skills, promoting policies to professionalize criminal justice institutions and practitioners, and ensuring better coordination between police and prosecutors. In addition, separate programs will help build Sri Lanka's capacity to handle complex crimes such as corruption, narcotics trafficking, and financial and organised crimes.

Ambassador Keshap and Acting Foreign Minister Harsha de Silva signed the Memorandum of Understanding.