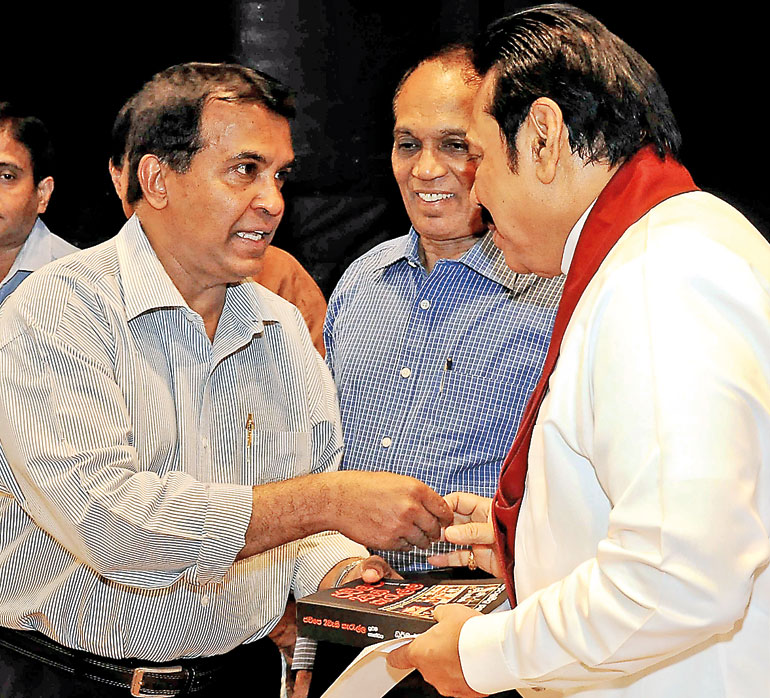 By Shanika Sriyananada

The UN, which has estimated that over 40,000 civilians have disappeared during the war in the north, has overlooked the over 65,00 disappearances which occurred in the South during the JVP insurrections from 1986 to 1990, according to former Chairman of the University Grants Commission and Sri Lanka's former Ambassador to the Philippines Prof. Gamini Samaranayake.

"Why was there was no concern from the UN about the disappearances in the south? We shouldn't allow this injustice to be continued and we must create a dialogue to bring these hidden issues to the limelight," he said at the book launch on the JVP's second insurgency on Tuesday.

It was revealed that although it was estimated that 41,813 people were killed and reported missing during the JVP second insurgency, reports from human rights organisations have claimed that 67,652 people were disappeared or killed. Of the total, 6661 were killed by JVP insurgents and 1,222 were killed by the PRRA (People's Revolutionary Red Army). The rest were killed by Government security forces and 13 vigilante groups directly or indirectly linked to security forces.

"In this book it says over 65,000 have disappeared but I think more people have died or disappeared than this figure", he said.

Prof. Samaranayake said that in the recently released memoir 'Choices: Inside the Making of India's Foreign Policy' by India's former National Security Advisor Shivshankar Menon, it said that 80,000 to 100,000 civilians have died during the war in Sri Lanka.

"But he is mum on how many civilians have died in Kashmir. They don't talk about human rights violations in Kashmir and Amnesty International is not allowed to enter Kashmir. But their concern is still about the north," he claimed.

Addressing the gathering, Prof. Samaranayake said that Sri Lanka has suffered two long term conflicts and future long term conflicts could be prevented only through economic development and improving the standard of education.

The 880 page book, 'JVP's second Insurgency' is authored by the senior journalist Dharman Wickremaratne, who closely associated with people who experienced the insurgency and also reported the incidents as a newspaper editorial staffer.

The book deals with the dark period which ended 27 years ago and is based on research done by Wickremaratne with over 376 people who were involved in the JVP insurgency.

Among the contents are facts on JVP leaders and activists, the JVP's role after its proscription in 1983, the events before and after the Indo-Lanka Accord, paramilitary groups and persons involved with them, trends of the Left movement in the 1980s, the SLFP, JVP attacks on the traditional Left, students' struggles in schools, activities in the universities, academics and student leaders, military operations and other actions by insurgents and members of the clergy, lawyers, media personnel, artists and others who were killed during the reign of terror.