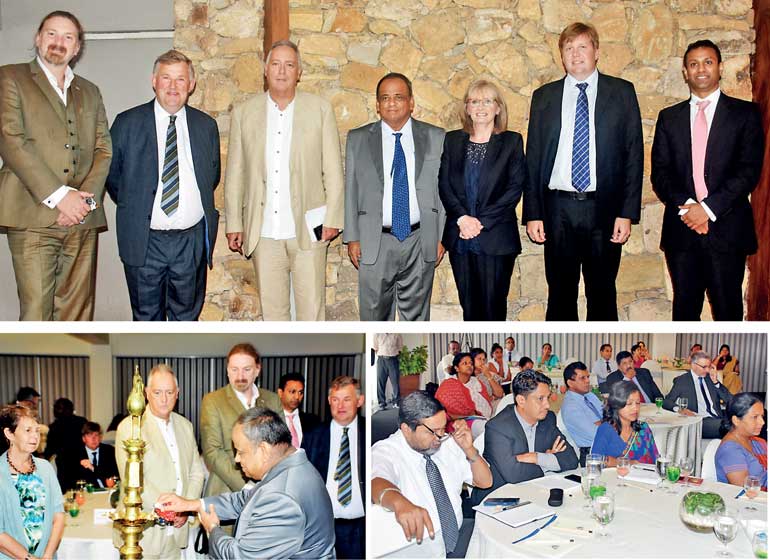 A four-member group of high-profile UK Parliamentarians visited Sri Lanka and shared their experiences on reconciliation strategies and mechanisms with special focus on Northern Ireland at a program organised by the Ministry of National Integration and Reconciliation.

This program was initiated and supported by the Westminster Foundation for Democracy and the Parliamentary Sectoral Oversight Committee on Reconciliation chaired by MP Mavai Senathirajah.

The UK Parliamentarians represented a cross party delegation representing Conservative Party , Labour Party, Scottish National Party and other minor parties including Belfast City Councilor, Northern Ireland.

The UK Parliamentarians shared experiences of the UK in the reconciliation, peace building and related reforms. The UK Parliamentarians also had lengthy discussions on reconciliation strategies with Sri Lankan Parliamentarians, Provincial Councillors, Senior Government Officials and Development Partners.

The Parliamentarians discussed on constitutional reforms, devolution, land issues and compensation, missing persons issues, resettlement programme, community police and remodelling the justice system and accountability, economic reforms, skills and education, memorialisation, truth seeking and many other aspects. The delegation provided briefing on the Northern Ireland reconciliation strategies.

The Sri Lankan reconciliation strategy was presented by Ministry of National Integration and Reconciliation Secretary V. Sivagnanasothy. The Sri Lankan initiative included the National Reconciliation Policy and the Policy on Durable solutions for displaced; integration friendly school program for unity and reconciliation; Sunday school program to educate reconciliation and peace building; integration friendly media and peace journalism; district reconciliation committees to address ethnic and religious tensions; healing programs; economic empowerment programs for IDPs, refugee returnees, women headed families, ex-combatants and disabled.

The Sri Lankan reconciliation intervention included healing and reparation programs covering housing programs, water supply and sanitation; schools and health investment programs, other economic infrastructure interventions such as roads, bridges, ferry services, jetties and other transport infrastructure.

The program was attended by UK Parliamentarians, Sivagnanasothy, Westminster Foundation Country Representative Priyanka Hettiarachchi, British High Commission First Secretary Paul Green, UN Resident Coordinator Una Mc Cauley, UNHCR Representative Rianawati, Senior Government officials, civil societies and donors.