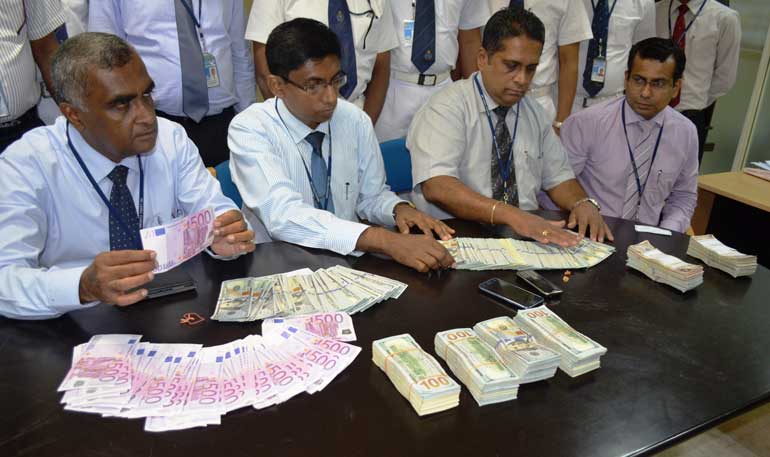 Two people were arrested at the Bandaranaike International Airport (BIA) with foreign currency valued at over Rs 40 million.

The customs department said that the two men are Sri Lankan Nationals aged 30 and 45 and are residents of Colombo.

On being investigated the two men had US$ 229,500 and Euro 50,000 valued at Rs. 40,752,736.00 concealed in their waists.

Investigations are being carried out by Director of Customs Rohitha Uduwawala, Deputy Directors of Customs Anura Walawage, Sisira de Silva, Superintendent of Customs L.A.D.J. Gunawardhana, Wasantha Kumara Kobawaka, N.L.R. Weerasinghe, U.K.D.A. Ratnakumara, Deputy Superintendent of Customs Vipula Fernando, A.A.D. Shanthapriya, Assistant Superintendent of Customs P.W.K. Lanka and W.M.M.K. Mihindukulasooriya.