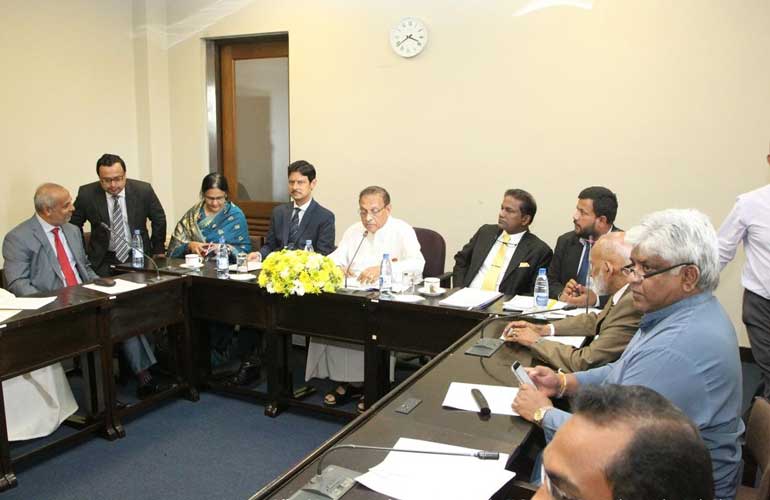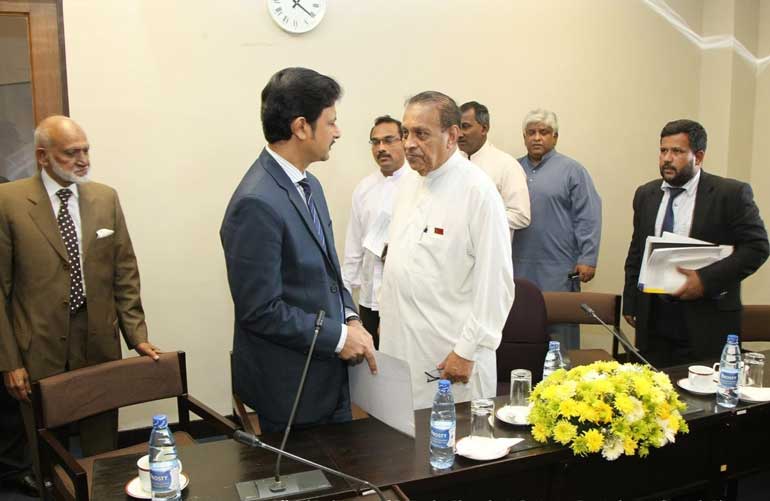 The Sri Lanka-Bangladesh Parliamentary Friendship Association was launched on Thursday with Members of Parliament of the current, eighth Parliament of Sri Lanka.

The Association elected a seven-member Bureau of office-bearers and a 15-member Executive Committee. The office-bearers include leading political figures, namely: Rishad Bathiudeen as President; Abdullah Mahrooff, A. Aravindh Kumar and J.C. Alawathuwala as Vice Presidents; Bimal Rathnayake as Secretary; Hector Appuhamy as Assistant Secretary: and Dr. Sudarshini Fernandopulle as Treasurer. Office-bearers belong to different political parties.

Rishad Bathiudeen is the Minister of Industry and Commerce of Sri Lanka and has been the co-chair of the Bangladesh-Sri Lanka Joint Economic Commission. Sudarshini Fernandopulle is serving as the State Minister of Urban Planning and Water Supply of Sri Lanka.

The election took place at a meeting in a Committee Room of Parliamentary Complex in Sri Jayewardenepura Kotte, the official capital of Sri Lanka, on the outskirts of Colombo. The meeting was chaired by the Speaker of Parliament Karu Jayasuriya and addressed by the newly elected President of the Association Rishad Bathiudeen and Bangladesh High Commissioner Tarik Ahsan.

In the welcome speech, Speaker Karu Jayasuriya remarked that formation of the Parliamentary Friendship Association was inspired by the deep-rooted friendly relation existing between Bangladesh and Sri Lanka. He expressed his conviction that the Parliamentary Friendship Association would complement the efforts of governments in strengthening bilateral relation between Bangladesh and Sri Lanka. He also expressed satisfaction at the outcome of his just-concluded visit to Bangladesh. He hoped that Bangladesh Parliament would also form a counterpart Friendship Association.

The High Commissioner Tarik Ahsan indicated that launching of the Association was taking place at an auspicious time, as it was coinciding with the observance of 40th anniversary of the establishment of the Bangladesh High Commission in Colombo. He gave a briefing on the current state of bilateral relation between Bangladesh and Sri Lanka. He also hoped that the Friendship Association would energise the bilateral relation between Bangladesh and Sri Lanka with a spirit of friendship and goodwill. He wished the Friendship Association all success and assured it of all cooperation from the High Commission.

Minister Rishad Bathiudeen thanked the meeting for electing him as the President of the Association. Expressing happiness with his long association with Bangladesh, he resolved to exert all-out efforts for further strengthening bilateral ties between Bangladesh and Sri Lanka with the help and support of other members of the Bureau.

It may be mentioned that Sri Lanka-Bangladesh Parliamentary Friendship Association has just been revived after a gap of 12 years. The Association was last formed in the year 2001 and it lasted till the next general election held in 2004.