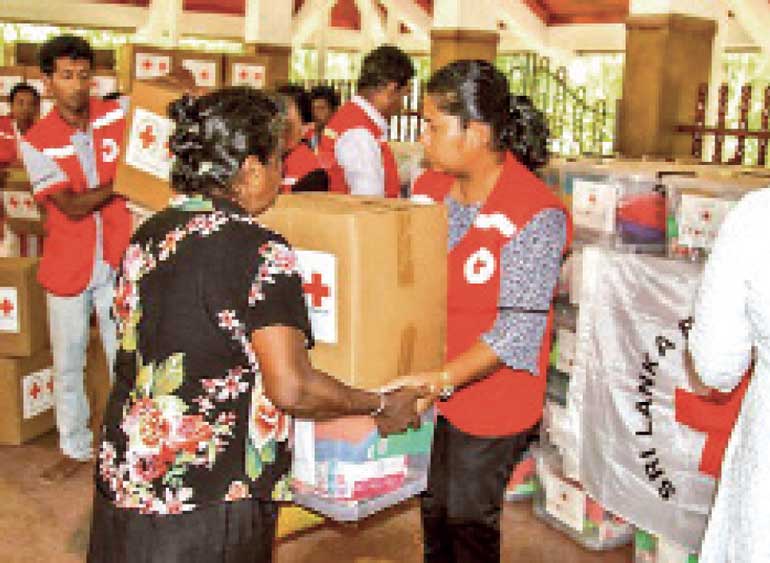 The Sri Lanka Red Cross Society's Colombo branch, in partnership with the German Red Cross, took steps to distribute non-food relief items to people affected by the garbage dump collapse in Meethotamulla recently, the Sri Lanka Red Cross (SLRC) said.

The distribution to 300 families took place at the Kolonnawa Raja Maha Viharaya with the patronage of SLRCS Deputy Director General Sudath Madugalle and the Nayaka Thero of the Rajamaha Vihara.

A section of the 300-foot Meethotamulla garbage dump collapsed on 14 April, burying dozens of people and homes. Over 32 people lost their lives and eight are still missing.

While the Government deployed armed forces for rescue and recovery efforts, the SLRC had deployed their Branch Disaster Response Teams (BDRT) in order to support the Government operation.The BDRT team engaged in 24/72 hour assessments and volunteers from the Colombo branch took steps to provide first aid and psychosocial support to the survivors who were housed at two nearby schools. Cooked food was provided and camp management was done under the direction of Government authorities. The Sri Lanka Red Cross is working closely with the Government authorities.