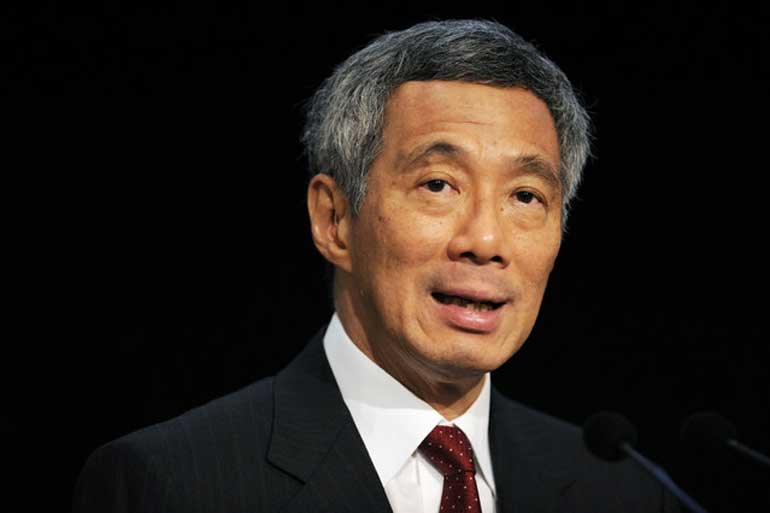 Prime Minister Lee Hsien Loong
Leaders of Singapore on Friday (Aug 21) sent congratulatory letters to Sri Lanka's Prime Minister Ranil Wickremesinghe, who has been re-elected for another term.

"Your electoral victory reflects the faith Sri Lankans have placed in your vision of a peaceful, democratic and prosperous nation. Under your leadership, Sri Lanka has implemented wide-ranging reforms and enhanced healthcare, education and infrastructure," wrote Prime Minister Lee Hsien Loong in a letter to his Sri Lankan counterpart. "I am confident that Sri Lanka will continue grow and prosper during your new term in office."

Emeritus Senior Minister Goh Chok Tong added in a separate letter: "Singapore has consistently supported national reconciliation, peace and progress in Sri Lanka. Your commitment to bringing Sri Lankans together regardless of class or creed has added positive momentum to the country's reconstruction and national reconciliation efforts."

Both leaders also noted longstanding relations between Singapore and Sri Lanka. "I look forward to enhancing our ties, and hope that you will visit Singapore at the earliest opportunity," said Mr Lee. Mr Wickremesinghe was on Friday sworn in for a fourth term in office. His United National Party (UNP) won the largest number of seats in the election on Monday, but fell short of a majority in the 225-member parliament. Rival candidate Mahinda Rajapakse's Sri Lanka Freedom Party agreed to form a coalition with UNP, though the former president will remain on the opposition benches.