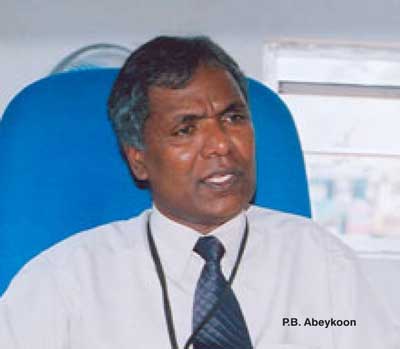 Secretary to the President, P.B. Abeykoon urged the public servants to shun corrupt practices and help to raise the position of Sri Lanka as a nation against corruption globally. He said that Sri Lanka currently labelled as No 35 in the Index of Corruption of the Transparency International and the country could raise that position at least by another 15 notches in a short time if the public servants work with commitment to eradicate corrupt practices.

Abeykoon stated this at a ceremony to mark the International Anti-Corruption Day at the Presidential Secretariat Wednesday (9 December). He said that Sri Lanka first adopted the Anti Corruption Bill in Parliament in 1954 with the support of all the political parties. Subsequently, the Bribery or Corruption Commission was established in 1997 and that was also passed in the Parliament unanimously. "Our record of anti-corruption drive has a long history, and our responsibility today is to take this forward with commitment and determination," Secretary to the President said.

The ceremony began with unfurling the National Flag. All the officers read a pledge promising to serve the nation in a transparent, responsible and accountable manner to endow the future generation with an unsullied nation, free of bribery and corruption. The officers and staff of the Presidential Secretariat attended the function.