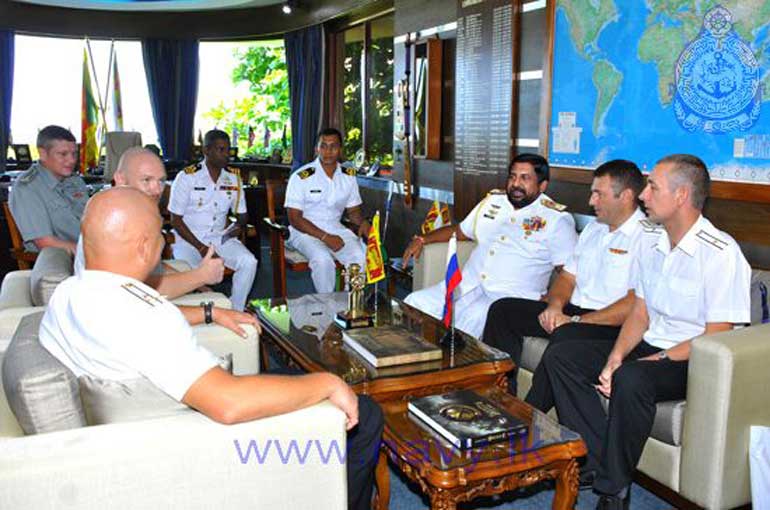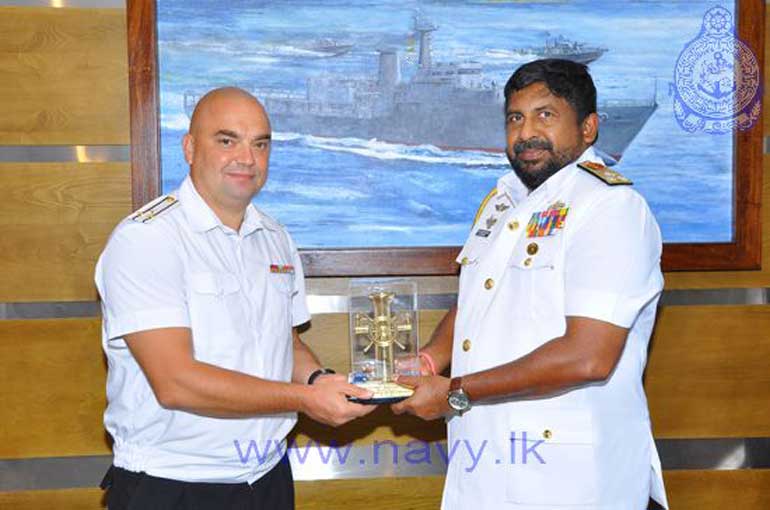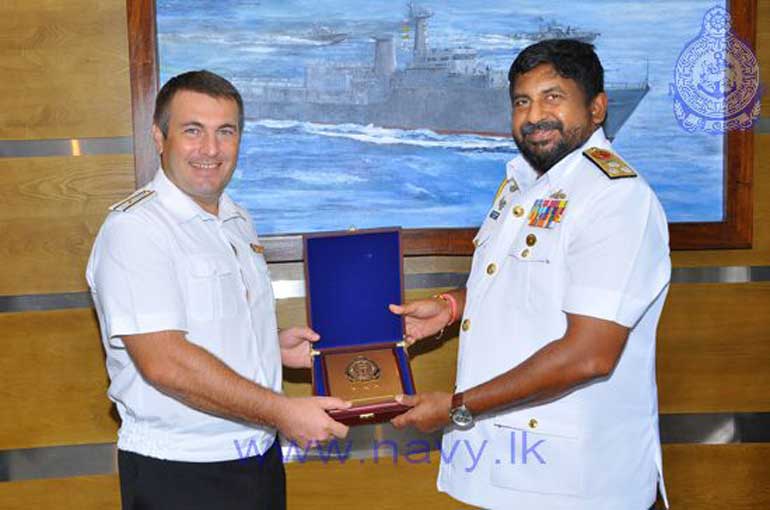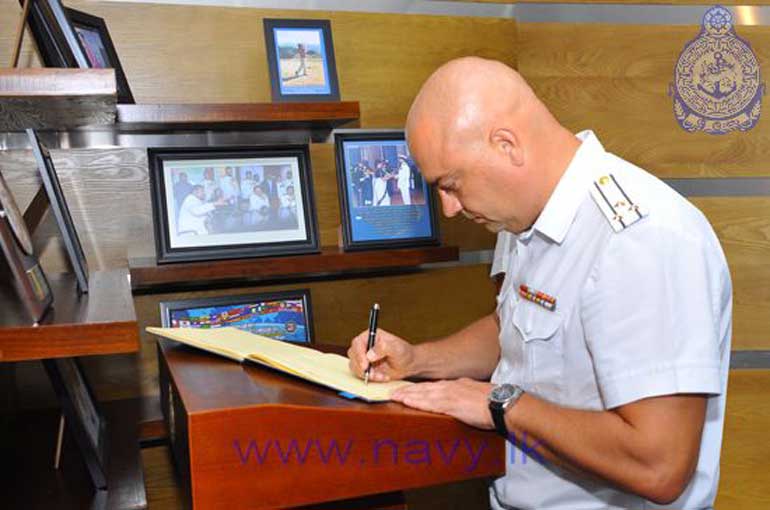 The Sri Lanka Navy, in accordance with naval traditions, has ceremonially welcomed the Russian Navy Rescue Vessel Epron, which arrived at the Port of Colombo on Thursday, 3 March on a goodwill visit.

RFS Epron is a submarine rescue ship of the Black Sea Fleet commanded by Captain 3rd Rank Denis A. Bergs. It is 89.7 meters in length with a displacement of 3,380 tons and carry a crew of 138 naval personnel. The Commander of the Ship Squadron, Captain 1st Rank Sergey V. Ignatov and Commanding Officer paid a courtesy call on the Commander Western Naval Area, Rear Admiral Jayantha De Silva at the Western Naval Command Headquarters in Colombo. They held cordial discussions and exchanged mementos as a gesture of goodwill. The Commander of the Ship Squadron and Captain of the Vessel were due to call on the Commander of the Navy Vice Admiral Ravindra Wijegunaratne at the Naval Headquarters Thursday.

The visiting Russian ship will stay in Sri Lanka until 5 March, and the ship's crew is scheduled to visit places of interest in Colombo, Galle and Kandy.