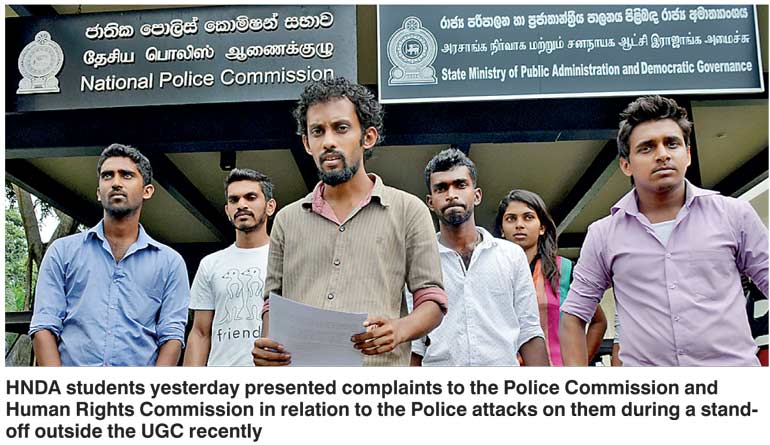 Prime Minister Ranil Wickremesinghe has decided to extensively investigate the attack on the students of the Higher National Diploma in Accountancy (HNDA) program in Colombo on October 29.

Accordingly, Wickramasinghe has appointed a special committee to probe into the assault by the police on the students who were staging a protest opposite the University Grants Commission in Ward Place.

The special committee will be chaired by Dr. B. M. S. Batagoda.

The Prime Minister has instructed the committee look into all aspects of the incident and to ascertain whether there were any shortcomings occurred in enlightening the students. The PM has ordered to publish the report after a full investigation.

Minister of Law and Order Thilak Marapana is expected to make a special statement in Parliament today in this regard.

The National Police Commission also appointed a three-member committee comprised of senior administrative service officers to look into the attack on HNDA students. That committee will inquire whether a violation of Police discipline had taken place during the clash and expects to submit the report within two weeks.