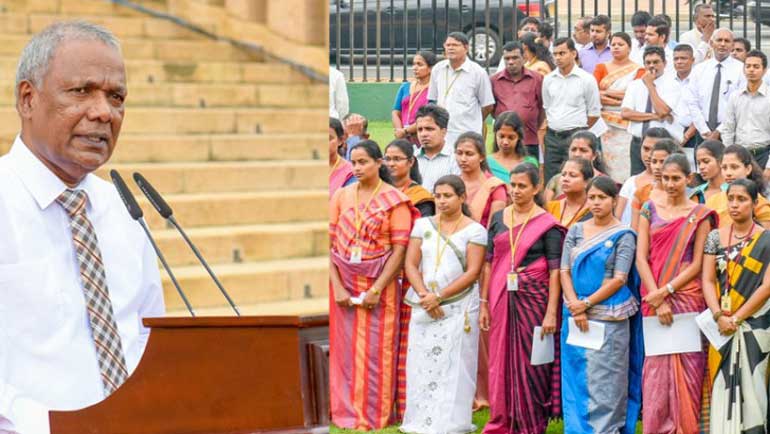 It is a pride for the public servants as they have the best opportunity to contribute to the development of the country, Secretary to the President P. B. Abeykoon said.

"If one place of the machinery of the government service would have a deficiency, it will affect the whole system. Therefore, everybody should work together for the required achievements of the country", he added.

The Secretary made these comments while addressing the staff of the Presidential Secretariat yesterday to mark the New Year.

"President Maithripala Sirisena is a people-friendly, humble leader. He has to face many challenges and as a public servant you can provide him every possible assistance to him for winning this task", the Secretary further stated.

He also said that the Presidential Secretariat had black marks in the past. "We should be determined to work through lessons learned from history and ensure that such mistake do not recur," Abeykoon added.