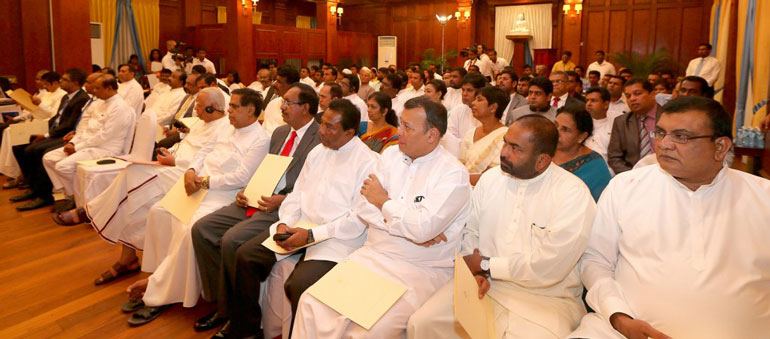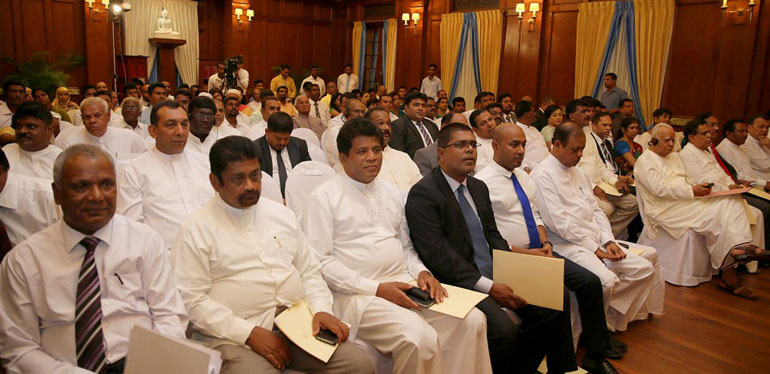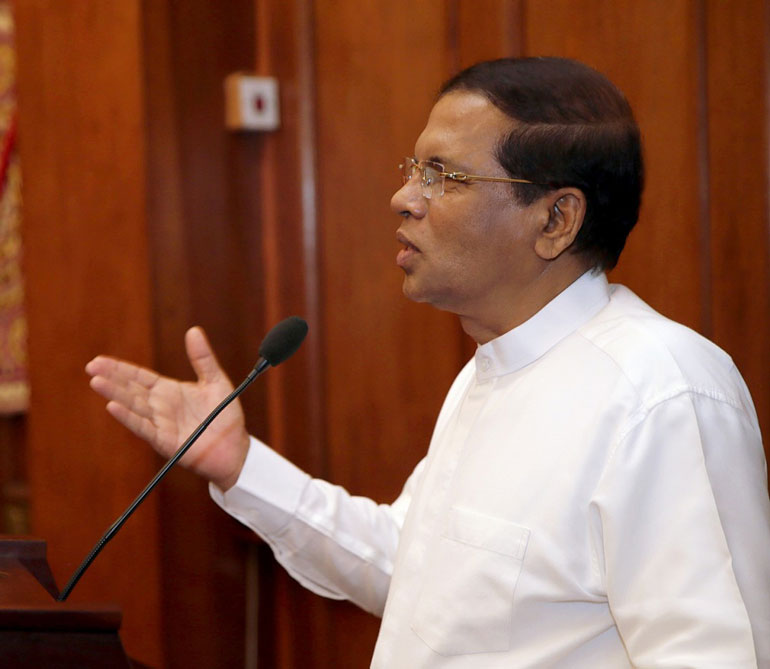 President Maithripala Sirisena has said that we should give priority for the future of our Motherland first and not the personal interests of each and every person. He said this as a reply to a question often asked of him, on what he would do after completing his five year term.

The President made these remarks, speaking at a ceremony to present appointment letters to Co-Chairmen of the District Coordination Committees held at the Presidential Secretariat, on Wednesday.

Expressing his views regarding the political situation of the country , he said that even though the government has paid attention to implementing a new constitution no official discussions had been held nor had any proposals been accepted.

President Sirisena further said that as opposed to the real situation some sections of the society are attempting to promote racism in the country and he added that the implementation of the new constitution will not be done in a hidden manner.

For the first time in the history the new government has taken steps to unite everyone who showed interest to work for the development of the country, irrespective of party politics.

The President said that by giving this appointment, he is expected that everyone will work together for the common development strategy of the country keeping aside their party politics agendas.

He requested everyone to commit themselves to fulfill their respective duties from this month.

The President presented 54 appointment letters at this event.

Secretary to the President P.B. Abeykoon also participated in this event.