President Maithripala Sirisena has given his consent in appointing a national level Trade Union Advisory Committee under his supervision when he met with the representatives of Trade Union Federation for a Just Society, at the President's Official Residence on Monday (12 October).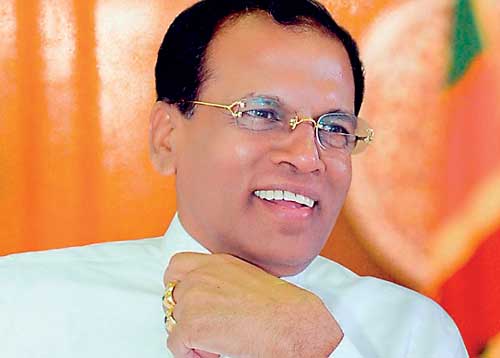 The Committee will be headed by the Secretary to the President and the relevant Ministers.

Several demands of the trade unions, including the addition of the Rs. 10,000 allowance to the basic salary, assurance of equal representation for state and private sectors in the National Labor Advisory Council, job permanency for 'manpower' workers serving in telecom and other semi-government organisations and getting the parliamentary approval for the salary increase of Rs. 2,500 for the private sector employees, were discussed during the meeting.

The union representatives presented a document of proposals to the President at the meeting. The proposals included the establishment of an independent Public Service Commissions and other independent commissions, re-organisation of Salary and Wages Commission, rectifying the anomalies in the Agrahara Insurance scheme, hike in salary increments, solving of transport issues and providing of motor bikes to all public servants.

The representatives of the unions drew the President's attention to the need for appointing of a high level committee to enhance the productivity of the public service.