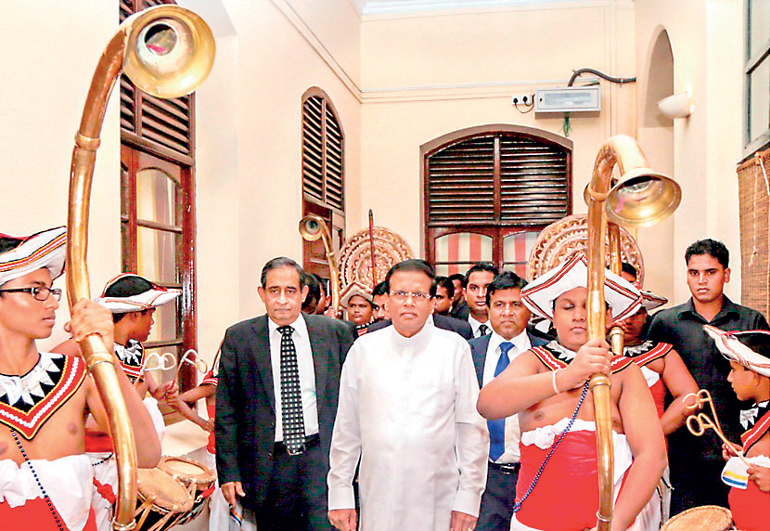 President Maithripala Sirisena said that the Government would consider the impact on the environment before commencing development projects as environmental protection had not been given consideration for several projects initiated recently.

Delivering the keynote address at a seminar organised by the Environmental Association of the Law College held on Monday in Colombo, the President said it was important for everyone to realise the importance of protecting the environment.

Noting that a large percentage of wild animals in this country were found in the Northern and Eastern provinces, the President said that although the environment had been protected in the areas afflicted by the war, it had been regretfully neglected in other areas.

The President said some politicians and government officials were not sensitive to the environment when their activities were considered.

The new Government suspended two major development projects due to concerns over their environmental impact.

In February the Government temporarily suspended the multipurpose Uma Oya irrigation project due to risks it posed to the environment and appointed a committee to assess its environmental impact.

The $ 1.4 billion China-funded Colombo Port City Project, which was to reclaim the sea off the Colombo Port, was also temporarily suspended, partly due to environmental concerns.

The President said he would not hesitate to use his executive power to its maximum for the protection of the country's environment.

Justice Minister Wijeyadasa Rajapakshe, Attorney General Yuwanjana Wijethilake, Law College Principal Jayatissa de Costa, Royal College Principal Upali Gunasekara and Law Students' Environmental Society Chairman Malka Deneththi were also present.